Liquid Bit and BumbleBear Games have unveiled this week that Killer Queen Black will be released on both PC and Nintendo Switch on October 11th. The game has been shown off at conventions and other events for the past year and a half as we've slowly waited for a confirmed date for the original systems. Now we have one as we patiently wait to see when the Xbox One and PS4 versions will arrive. You can read more about Killer Queen Black below and see the new trailer as the arcade hit will be coming home in one month's time.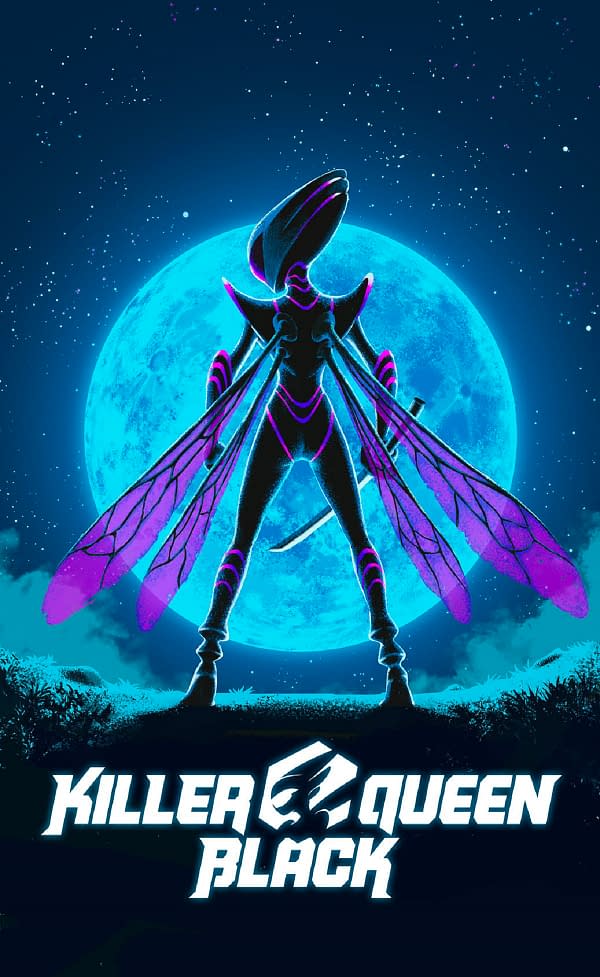 Squad up and form a team of four — one Queen, three workers — and battle for the hive. Triumph in three different ways: Economic, Military, and Snail. Score an Economic victory by collecting berries strewn about the level and returning them to the base. Earn Military victories by defeating the opposing Queen three times. Secure a Snail victory right under the other team's nose by slowly riding a snail back home. The first to three wins emerges victorious.

Whoa whoa whoa. Queens? Workers? SNAILS? If Killer Queen's jargon is overwhelming, start off with the Tutorial mode, which slowly introduces mechanics and adds AI opponents as it ramps up. Then take those new skills into either Quickplay or Ranked. Quickplay replicates the feeling of walking up to an arcade cabinet: immediate access to a game, no ranks, and AI fills in the gaps if there isn't a full match available.

Ranked Play has skill-based matchmaking and requires 8 human players. After 10 placement matches, players are placed into a league (Bronze, Silver, Gold, Platinum, Obsidian) most befitting of their talents. Each league comes with a new icon so other players can measure one another's skills at a glance. Ascend the ranks and reach the tops of various Leaderboards including Friends, Leagues, and the top 100 in the world.
Enjoyed this article? Share it!