Posted in: Games, Knight Models, Miniatures, Tabletop | Tagged: harry potter, Knight Models
---
Knight Models Harry Potter Releases Death Eaters and Flitwick for May
The Harry Potter miniature game from Knight Models is one of those properties that easily bridges the gap between traditional table top games and collectibles. You can certainly use the miniatures for the excellent strategy game, but it's just as much fun to collect the models, paint them up, and display them.
The likenesses on Knight Models figures tend to be extraordinary, so fans of the film franchise should be thrilled. For May, Knight Models has a couple of great new miniature sets coming out for their Harry Potter Miniatures Adventure Game.
Death Eaters on Brooms
For $30 you'll get two fantastic looking Death Eaters, mounted on brooms and ready to do the Dark Lord's bidding. Oh, and stat cards, too. You'll need those to play the game!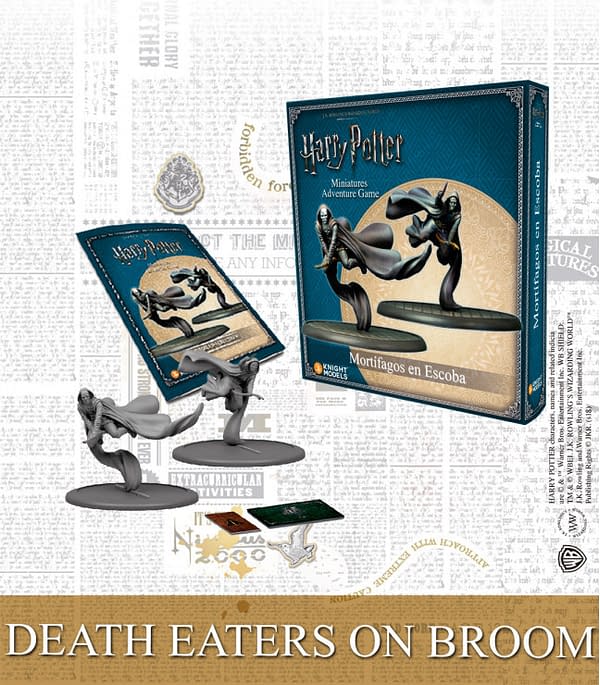 Knight Models is doing an interesting thing with these two models- most flying miniatures are mounted on fragile, clear pegs. Knight is getting around that by making the cloaks for each model act as the supports for the figure. It works well and looks great!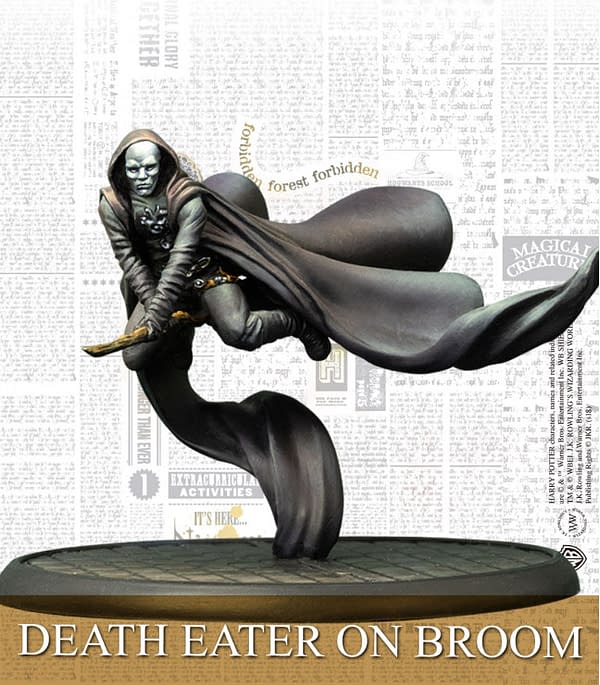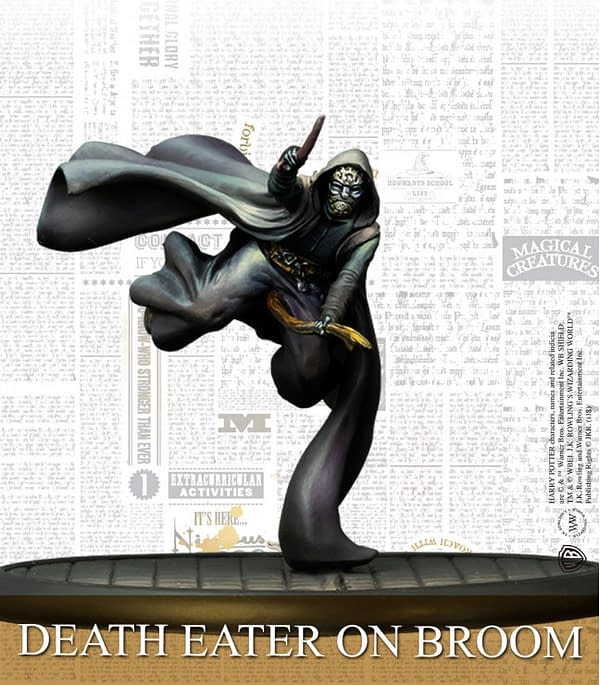 The effect also gives the figures a lot more support than the standard acrylic flying base, which has a tendency to break when transported.
Piertotem Locomotor
This is hands down my favorite Harry Potter set from Knight Models to date! For $40 you get Professor Flitwick, and four animated suits of armor: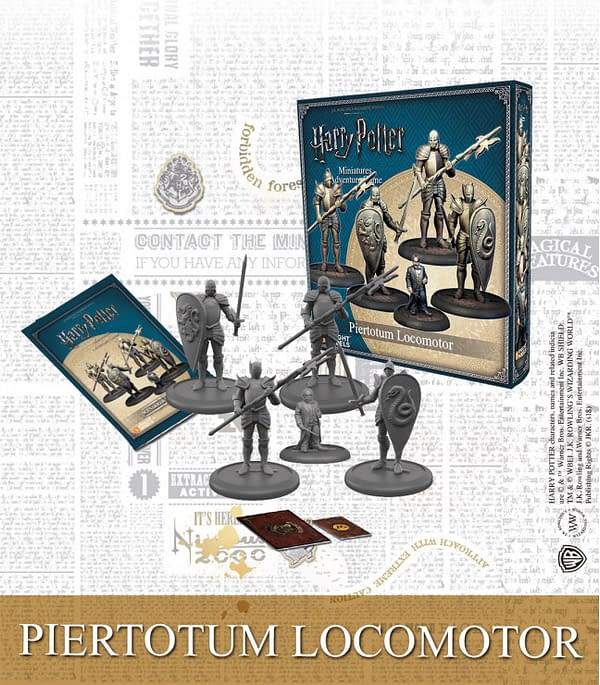 There really aren't enough miniatures based off of Warwick Davis, so this goes straight into the display case! The likeness to Flitwick is fantastic, too: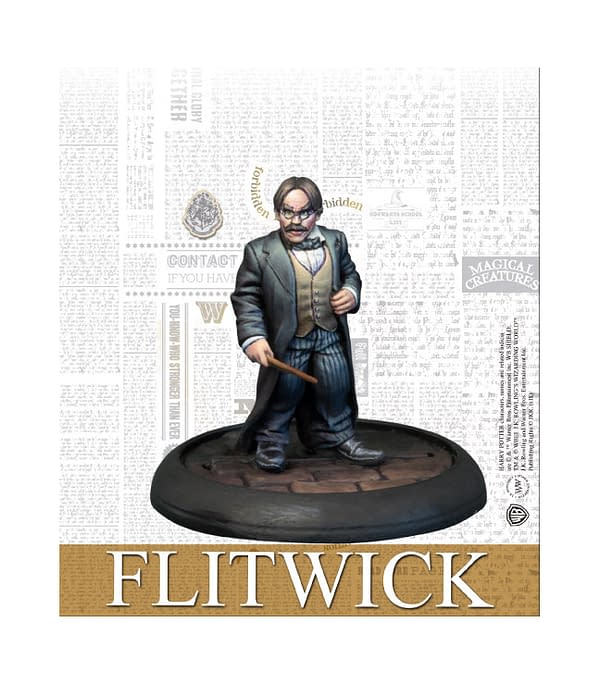 The suits of armor have different shield options, so you can decide which Hogwarts house is getting more or less representation on the field of battle: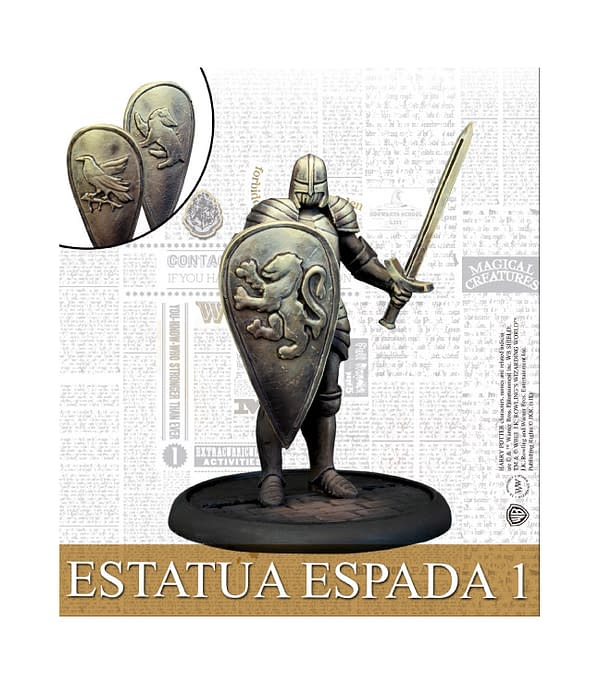 If you want to see the rest of the Harry Potter line of minis from Knight Models, check out their page!
---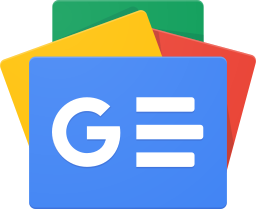 Stay up-to-date and support the site by following Bleeding Cool on Google News today!