Spain's Knight Models has already put out some amazing looking miniatures for their DC and Harry Potter game lines, but this next release might just blow the roof off of everything they've released to date.
Here, for all your viewing pleasure, is Knight Models' The Dark Knight Rises collection of miniatures: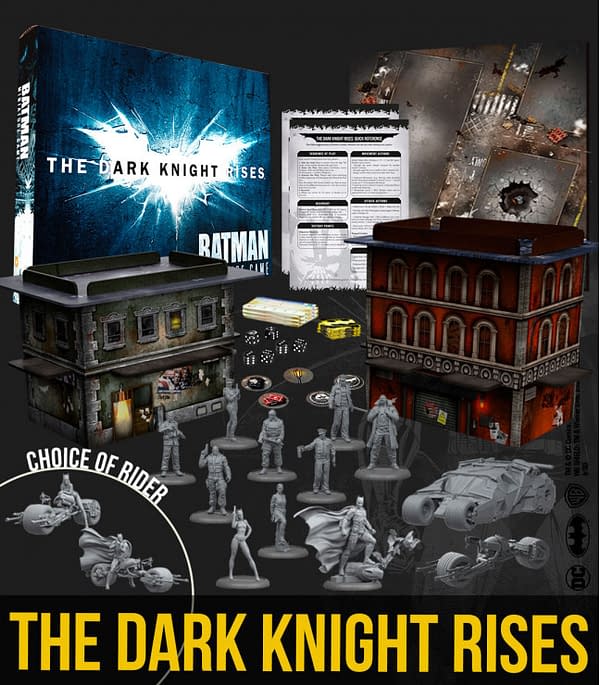 First off, the $150 price tag might seem like a pretty steep hurdle, but that's a lot of miniatures and vehicles for your hard earned dollar. Plus, you get rider options on the Batpod, which is pretty cool. Here's what you get in the box:
This two-player game box includes a dozen resin miniatures, which will need to be assembled and painted:
Batman
Catwoman
3 GCPD Cops
Bane
Miranda Tate
Barsad
2 Mercenaries
1 Batpod (with choice of rider: Batman or Catwoman)
1 Tumbler
PLUS:
14 Character Cards – 36 Equipment Cards – 1 Fast Play Rules with Training Scenarios – 2 Quick Reference Sheets – 2 Full-color Die-cut Card Buildings – 6 Dice – 2 Templates – 80+ Counters and Markers.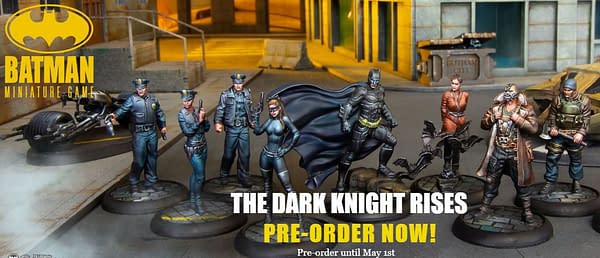 A comprehensive starter set, this box is packed full of models and accessories – everything you need to start playing the Batman Miniature Game. Based on the events in the Dark Knight Rises movie, this boxed set contains two complete crews (Batman, Catwoman and the GCPD vs Bane and his mercenaries), including a Batpod and – for the first time – the Tumbler Batmobile! You'll also find full-colour, slot-together card scenery, markers and counters, cards, and a set of quickstart rules. This is the ultimate boxed set for BMG.
The miniatures are top-notch, with some fantastic sculpts that look about as close to the characters from the movie that the 28mm scale will allow!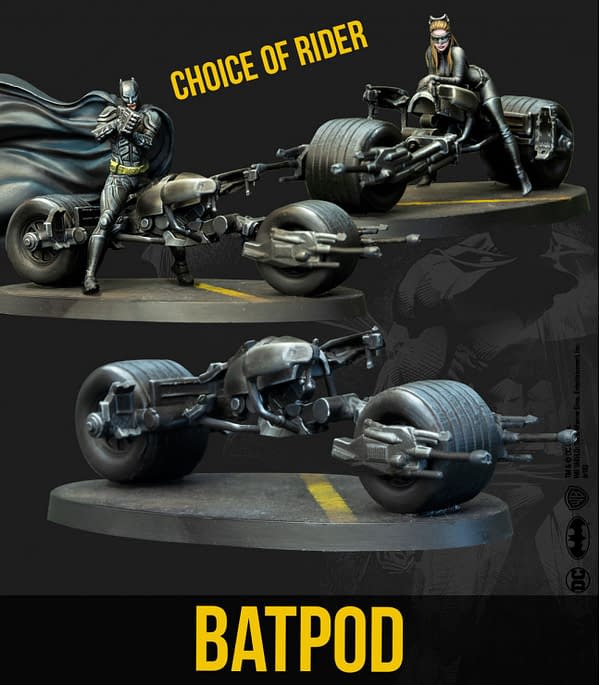 There's also an added incentive to pre-order directly through Knight Models before May 1st, 2019, with this really uncanny Alfred figure, perfect for anyone who ever wanted their own 2 inch tall Michael Caine: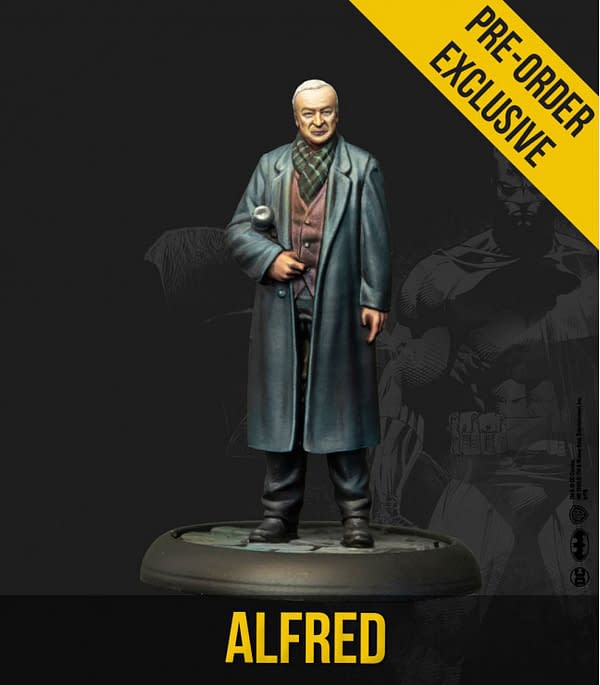 The Tumbler figure comes with stat cards for both the Batman style ride, or the mercenary load out: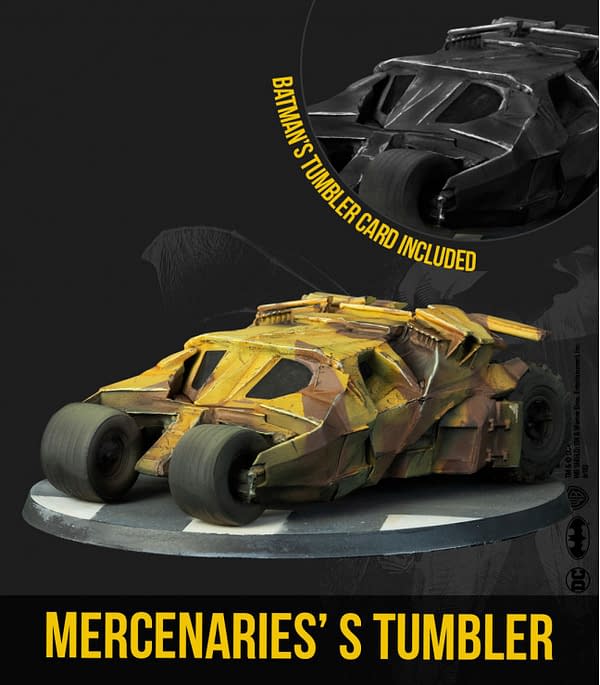 Once the pre-order period is over, The Dark Knight Rises miniature game should be available at your local game store shortly after!
Enjoyed this article? Share it!