If you want a really good look at every version of the TurboGrafx-16 Mini coming out, Konami has given you just that with three new trailers. Each one is pretty in-depth as they go over the look and feel of the console and its library. In fact, they explore the complete library of each version that will be dropped in Japan, North America, and Europe.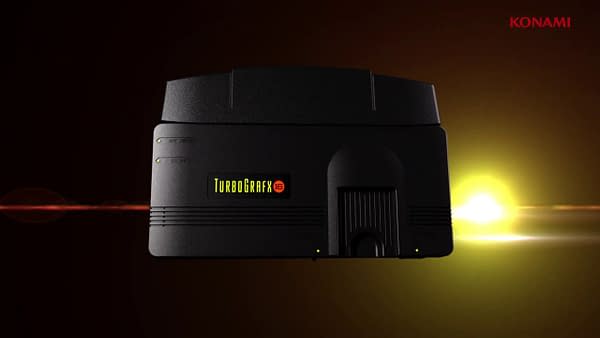 Few mini consoles have gone to this length to show off what's in store, hoping the memories carry through with the sales. But Konami is taking no chances on dissatisfaction with this one and are giving you a rundown of all the good for your own eyes to see. Enjoy checking out these lengthy TurboGrafx-16 Mini videos.
https://www.youtube.com/watch?v=gqXHppXIG60
https://www.youtube.com/watch?v=g2GOGIFe4C8
https://www.youtube.com/watch?v=wMnxP17K-g8
Enjoyed this article? Share it!