Konami Reveals The Next "Yu-Gi-Oh!" TCG Box Set: Duel Overload
This week, Konami revealed the next Yu-Gi-Oh! TCG box set coming in March 2020 as players will be getting new monsters in Duel Overload. Each box will come with 6 Duel Overload booster packs, each with 5 Ultra Rare cards per pack, and 1 of 6 special oversized collectible cards. This set will feature the biggest collection of brand-new Link Monsters ever, as players will get 30 new Link Monsters as well as 26 other new cards. The complete set will have 100 cards, but they didn't give a breakdown of what kind of cards will be in each one. Here's a little more details from the company about the set which will be released on March 20th.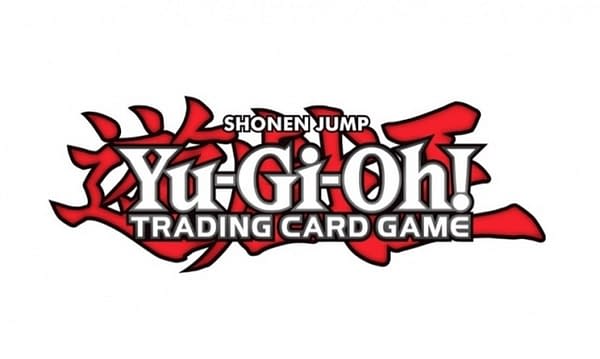 Duel Overload's lineup of Link Monsters includes powerful monsters for any Deck, like a 5000 ATK Link 5 Dragon that can be Summoned using any 5 monsters, but also Link Monsters that support other Extra Deck monster types. You'll be able to find a Predaplant that can use the effects of "Fusion" and "Polymerization" Spells in your Deck, a Bujin that facilitates Xyz Summons, and Crystron Halqifibrax, a monster that can Summon a Tuner from your Main Deck and a Synchro Tuner from your Extra Deck!

Beyond the unprecedented arsenal of Link Monsters, you'll also find new cards for fans of the Yu-Gi-Oh! movies: Yu-Gi-Oh! The Dark Side of Dimensions and Yu-Gi-Oh! Bonds Beyond Time! New cards for Paradox's Malefic strategy and Aigami's Cubic Deck make their debut in Duel Overload, so Duelists who started building their Cubic Deck through Yu-Gi-Oh! The Dark Side of Dimensions: Movie Pack Secret Edition will have plenty to look forward to.