Kyurem Raid Guide: Defeating The Legendary Dragon In Pokémon GO
With GO Fest 2020 on the horizon and the current legendary raid boss, Kyurem the Boundary Pokémon, about to have its third raid hour this Wednesday, Pokémon GO players can expect a change to the raid cycle very soon. The previous two legendary raid bosses, Reshiram and Zekrom, both dominated Tier Five raids for three weeks before leaving. Though there has not been an announced end-date for Kyurem, the dragon's stay is expected to match that of its predecessors. Niantic is known for taking the highly coveted dragons out of raid rotation for a long time after their first debut, evidenced by the fact that Palkia and Dialga have been absent from raids ever since their debut in early 2019. This week's raid hour may be the final time for Pokémon GO players to capture Kyurem for a long time, and Bleeding Cool is here to help with a Kyurem raid guide and the top Kyurem counters so that you can defeat, catch this legendary raid boss, and hit "excellent" throws every time.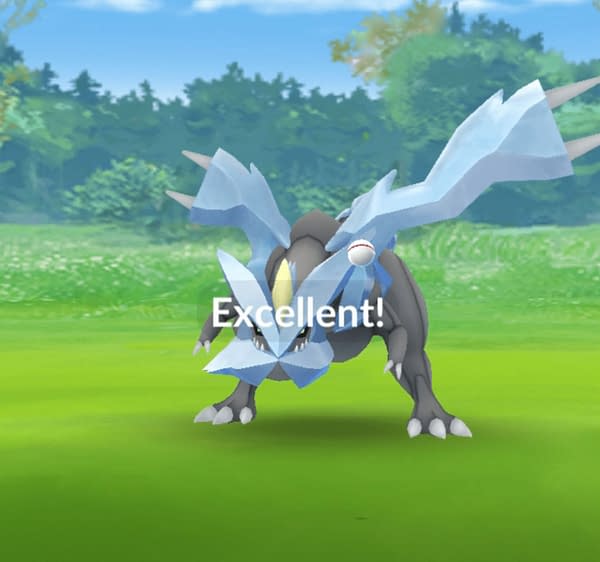 Top Kyurem Counters
Pokebattler, which calculates all possible combinations of Pokémon and moves, lists the top 10 Kyurem counters as such:
Shadow Metagross (Bullet Punch, Meteor Mash)
Metagross (Bullet Punch, Meteor Mash)
Lucario (Counter, Aura Sphere)
Shadow Gardevoir (Charm, Dazzling Gleam)
Shadow Tyranitar (Smack Down, Stone Edge)
Conkeldurr (Counter, Dynamic Punch)
Shadow Machamp (Counter, Dynamic Punch)
Dialga (Metal Claw, Draco Meteor)
Rhyperior (Smack Down, Rock Wrecker)
Shadow Dragonite (Dragon Tail, Dragon Claw)
It is recommended to power up your counters as much as possible, and creating that amount of strong Shadow Pokémon with their moves unlocked is a tall order for even the most practiced players. Here are ten additional non-Shadow counters that can help take down Kyurem with efficiency.
Terrakion (Smack Down, Rock Slide)
Machamp (Counter, Dynamic Punch)
Genesect (Metal Claw, Magnet Bomb)
Gardevoir (Charm, Dazzling Gleam)
Jirachi (Confusion, Doom Desire)
Excadrill (Metal Claw, Iron Head)
Hariyama (Counter, Dynamic Punch)
Tyranitar (Smack Down, Stone Edge)
Palkia (Dragon Tail, Draco Meteor)
Togekiss (Charm, Dazzling Gleam)
How Many Trainers Are Needed?
Kyurem, due to its dual ice- and dragon-typing, is a slightly easier boss to take down than most Legendary Pokémon. In certain cases, elements such as weather boost and best friend bonus, two level 40 trainers with the top counters will be able to defeat Kyurem. It is recommended that at least three trainers team up to take on the dragon in any other circumstance. If trainers are not able to guarantee the use of the top counters, four level 35+ trainers should be able to defeat Kyurem with little issue.
Catching Kyurem
Kyurem is among the most difficult Legendary Pokémon to catch due to the placement of its catch circle. While other dragons such as Reshiram and Zekrom were easier to hit, Kyurem is far from the screen but very low. This placement necessitates a long curveball throw that is released at the middle of the screen. Kyurem's attack is also very distracting, as it creates the illusion of a moving target, but striking the center of the screen will lead to a successful hit.
Using the circle lock technique, players can hold down the ball until Kyurem's catch circle shrinks. Releasing when it is at its smallest point allows the circle to lock, guaranteeing an "Excellent" throw if the ball can hit that point. To make sure that can be done, throw the ball when Kyurem is finishing its attack. The best berry to help catch the beast is the Golden Razz Berry. Paired with "excellent" throws, this should lead to a successfully caught Kyurem. Here's how you do it, first at regular speed and then slowed down so you can see each motion:
When looking for a Pokémon with the best stats, the 100% IV Kyurem will have a CP of 2042 in normal weather conditions, and 2553 in either windy or snowing conditions. We hope this Kyurem Raid Guide helps you tame this icy beast.
---
---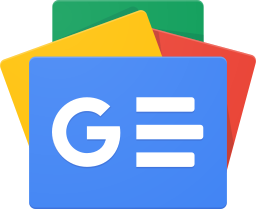 Stay up-to-date and support the site by following Bleeding Cool on Google News today!