Laced Records Will Be Releasing A "Gears 5" Vinyl Soundtrack
Laced Records announced today that they have partnered with The Coalition and Xbox Game Studios to release the Gears 5 soundtrack on vinyl. You can pre-order them right now for $35 as there are two versions: one with standard black vinyl and one with red and orange vinyl for those hardcore fans. They will be shipped out sometime in February 2020 with everything you see below. Here's a little more info on what you can expect from the soundtrack.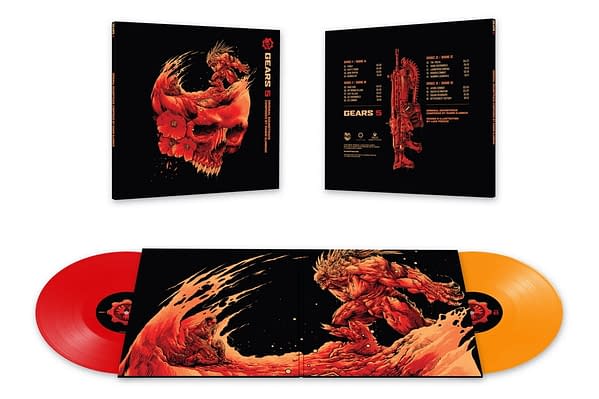 Across 18 tracks, Game of Thrones and Iron Man composer Ramin Djawadi deftly blends a heavyweight Hollywood sound with impassioned melodies, bringing to life Kait's journey across the icy wastes and dusty deserts of Gears 5. The soundtrack features a varied mixture of orchestral textures, huge-sounding percussion, and atmospheric electronic sounds.

Specially remastered for vinyl, the Gears 5 OST will be pressed to 180g heavyweight vinyl; the Standard Edition will feature traditional black discs, while the Limited Edition, exclusive to the Laced Records store, features transparent red and transparent orange discs. Both editions sport a deluxe gatefold sleeve featuring striking original artwork by UK based designer, Luke Preece.