Layers of Fear Developer Bloober Team have soft announced its next game and all signs point to it having something to do with cinema.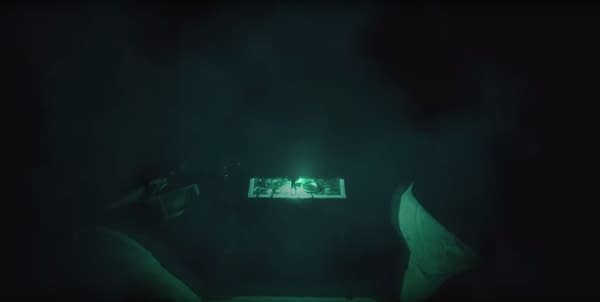 Bloober Team have been making quite a name for themselves in the world of psychological horror in the last few years. Layers of Fear most certainly made a splash in the horror scene when it landed, and last years Observer seemed to evolve the studios pedigree even further. Their games are seemingly coming thick and fast too as the team works on one spooky experience after the next. It's impressive turnaround.
Well, with Observer still fresh in our minds, the company is showing no signs of letting up. The developer has soft announced its next game, currently going under the name Project Méliès. This announcement comes alongside the news that Gun Media, publishers of Friday the 13th: The Game, will be putting out the game, and that the real name and release date will be coming a little later. The game has gotten a teaser here, but it is pretty bare bones in terms of content.
Everything here points to the game being another horror title in tone, while also having a focus on cinema. Project Méliès is almost certainly referencing George Méliès, one of film's great early directors. On top of that, in the teaser you can see things like film rolls and other bits of film equipment floating around in the… is that water? Whatever the case, count me interested. This studio has proven it's one to watch and a spooky horror game about filmmaking has potential.
Enjoyed this article? Share it!