LEGO Marvel Super Heroes 2 Receives Ant-Man and The Wasp DLC
Warner Bros. Interactive Entertainment and TT Games have just released some new topical content for LEGO Marvel Super Heroes 2. Just in time for the upcoming movie, the game's latest DLC pack features content for Ant-Man and The Wasp.
The content itself basically is a mixture of what you've experienced in the films and some of what's in the comics. You'll be getting several new characters including Ant-Man, Wasp, Egghead, Crossfire, Stinger, The Human Fly, Giant-Man, and Ghost. You'll also get Hank Pym's research lab as a fresh new stage to explore. Not to mention the ability to use all of these characters in other areas of the game.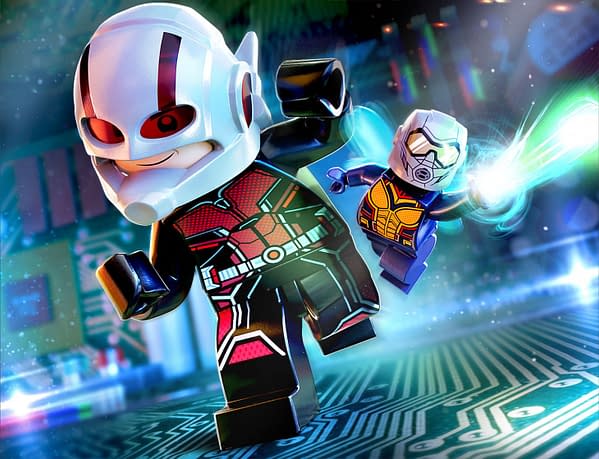 The DLC content coming out for LEGO Marvel Super Heroes 2 has been fairly steady, with new material from both the films and comics being added on a regular basis. Sure, there are some lulls here and there, but at least the company is delivering. Like all DLC packs, this one will run you $3 for whatever system you download it for. There's been no real indication from the company that there are many more packs coming, if at all, so this may be the last thing we see from them LEGO related until the LEGO DC Super Villians is released later this year.