Level 99's Shoot-Em-Up Puzzle Board Game Bullet On Kickstarter
Level 99 Games has put out a new game on Kickstarter called Bullet. The game is a shoot-em-up-style, real-time puzzle game where players assume the role of heroines from magical-girl anime-style backgrounds and attempt to defeat their opponent with a variety of different types of weapons in each of their arsenals.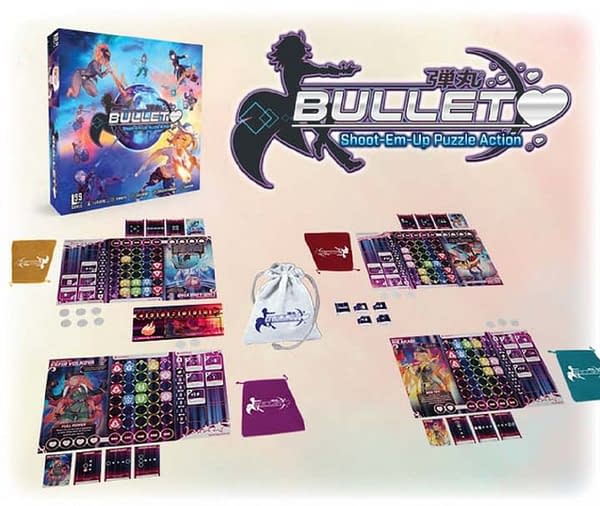 In Bullet, players will "assume the role of one of Earth's most powerful heroines as you settle disputes with excessive firepower." Additionally, "each heroine wields a different power that changes the game – master paper, gravity, guns, music, and more to defend the Earth! play in-real-time to form Patterns, clear your board, and attack! Fight back the bullet curtain coming at you each round and be the last Heroine standing to win!"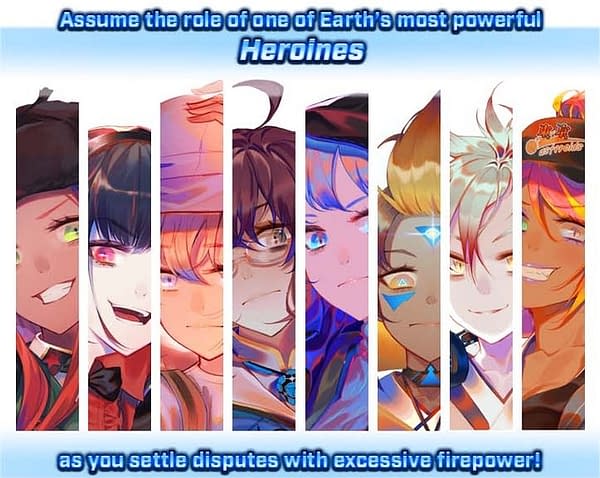 You can explore the mechanics of exactly how to play Bullet with the how-to video shown below:
The Kickstarter campaign, which only has eight days left to go and is funded three times over, states that backers of Bullet will receive the following by purchasing the game:
Eight Heroine boards (with Boss forms on the backside)
Eight Action boards
Four Sight boards
Four reference cards
79 Pattern cards
37 Boss Pattern cards
Four AP trackers
An intensity track
An intensity tracker
Five Shield tokens
Two Crosshair markers
One Mariel marker
27 Power-Up tiles
Twelve Team Action tiles
140 Punchboard bullets
Four Current bags, and
One Center bag
For one puzzle game, this is a lot of components! This game looks rather high-octane, and we are here for it! You can find the Kickstarter campaign by clicking here.
But what do you think about Bullet? Is this tabletop game going to live up to the hype? Let us know your opinions in the comment section below!