Little Medusa Released as a Cartridge Game for SNES and Genesis
Mega Cat Studios released a brand new 16-bit indie title this week called Little Medusa, but this one was created to be an old-school cartridge title. The game itself is a classic dungeon crawler where you play a kid version of the Greek villain who could turn objects to stone that looked at her, as you'll make your way through levels filled with enemies who become stone weapons for you.
But the twist to the game is that it's being sold as an NES, SNES and SEGA Genesis cartridge. The game is currently going for $50 on their website. You can read more about it here and watch the trailer for the game.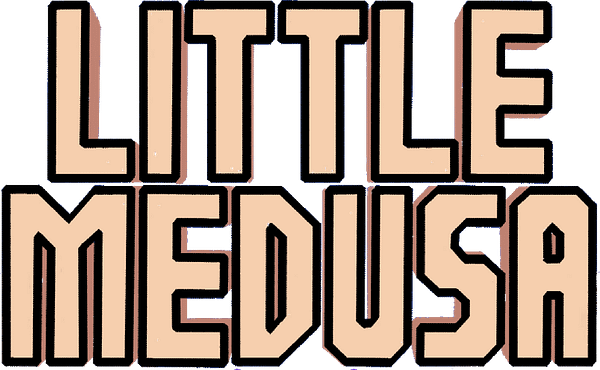 In Little Medusa you will have to take back Mount Olympus from the Titans, who have escaped their eternal prisons and transformed Artemiza, a young goddess, into a gorgon. Now she must petrify enemies, solve puzzles, and dodge traps in her battle to save the realms of the gods.

"Gorgon's can be cute too", says Zack Manko, Lead Cat at Mega Cat Studios. "A puzzle platformer to feed the Gorgon in all of us had to be created and given a 16 bit life. We did that."

Little Medusa features truly authentic retro puzzle action with charming pixel-art visuals. All three platforms have their own soundtrack and art, and there's also a hidden entire world on each version.

A lovable protagonist brought to life with beautiful, hand-drawn art that shines with charm!

5 worlds of puzzling petrification!

Clash with centaurs, fallen heroes, and the Titans themselves!

Challenging obstacles and brain-boggling action found in each new area!

Solve the puzzles fast enough and unlock a secret world, complete with a new ending to the story!

An exciting story inspired by Greek mythology, told through animated cut scenes!

15 unlockable achievements will keep you coming back for more!

For all the Greek gods and goddesses out there, we've added Olympian Mode, a hard as rock challenge with permadeath. You've got one chance to get beat each stage, defeat all the titans, and Go Full Gorgon to unlock the final achievement!
https://www.youtube.com/watch?v=O4l5W8yCrMw&feature=youtu.be