Looking Under the Hood of Fantasy Flight's X-34 Landspeeder for 'Star Wars: Legion'
Fantasy Flight Games released Star Wars: Legion about a year ago, and despite its overall entertainment value, the lack of troop variety hobbled the game early on.
That's not the case any longer, with plenty of troop option for both rebel and Imperial players to choose from.
Now, something familiar, yet completely different has been released, and it's probably my favorite model for Star Wars: Legion to date.
Check out the X-34 Landspeeder: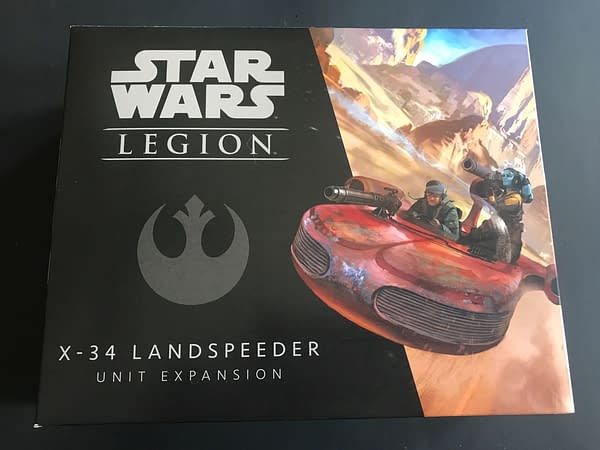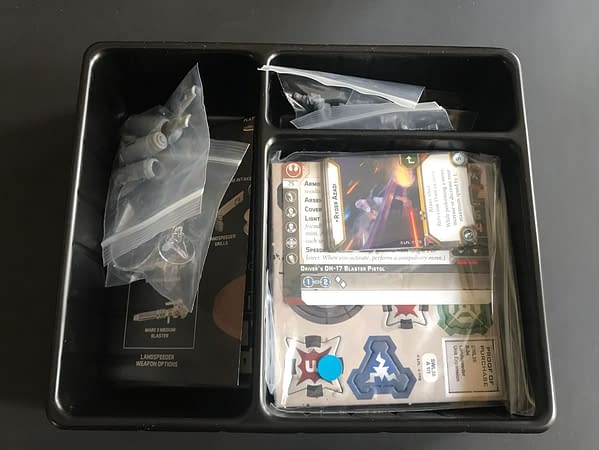 It's just like the one Luke zipped around the Jundland Wastes in during the event of A New Hope, but this isn't Luke's ride. It's the rebellion's, and its got quite the array of options: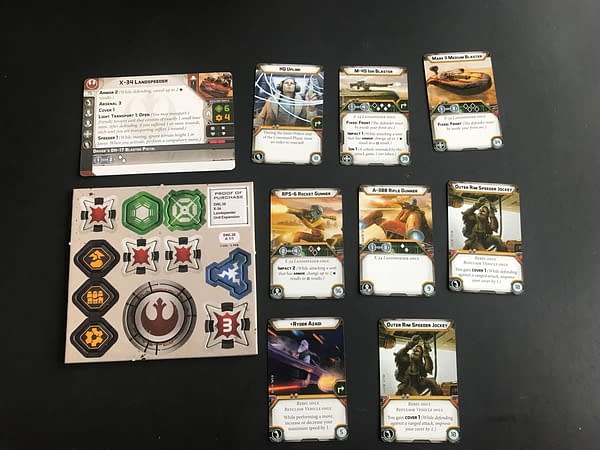 The model come with a total of 38 pieces, included a pair of turbine housing covers that allow you a little bit of customization options- you can either glue them on, or leave the turbine workings exposed, or mix and match. The clear acrylic windshield has tabs in it that can slot into the Landspeeder after assembly, allowing you to keep the screen separate so that you can clear coat the model without ruining the clear plastic.
Assembly is really easy, and there were very few mold lines that needed to be removed.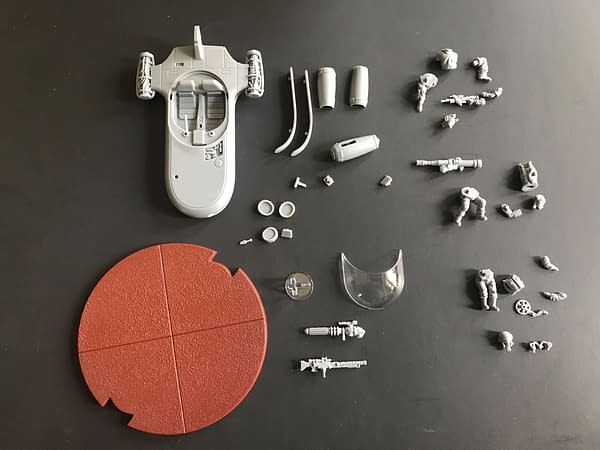 The pilot fits behind his control yoke perfectly, but the real stars of the show are the optional gunners. The RPS-6 rocket gunner can be added to the Landspeeder crew for 36 points, and adds a black, white, and red die to the attack pool. The A-300 gunner costs 9 points, and adds 2 additional white dice to the attack pool.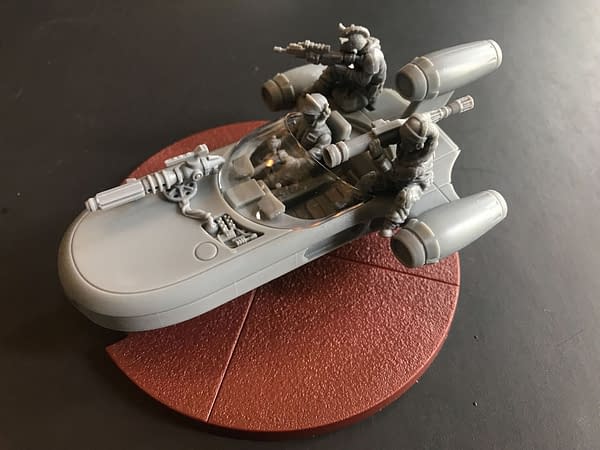 What really makes the gunners cool, though, is that they're the first Twi-lek and Rodian in the game, and they're both awesome. I think with a little work they could be kit-bashed onto regular rebel troopers, too.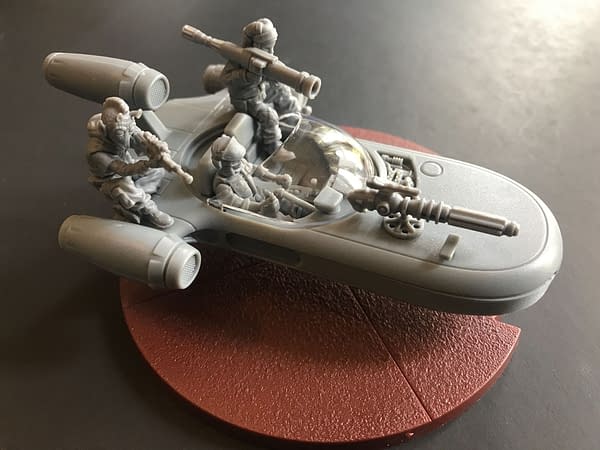 The Landspeeder itself has two mounted weapon options, either the M-45 Ion Blaster for 38 points, or the Mark II Medium Blaster for 34 points. The weapon mount has a deep recess for the weapon peg, so you can swap out the guns without using magnets. Also, the little cables running from the exposed engine panel to the weapon mount is such a fun little touch, and really ads to the awesome quotient of this model!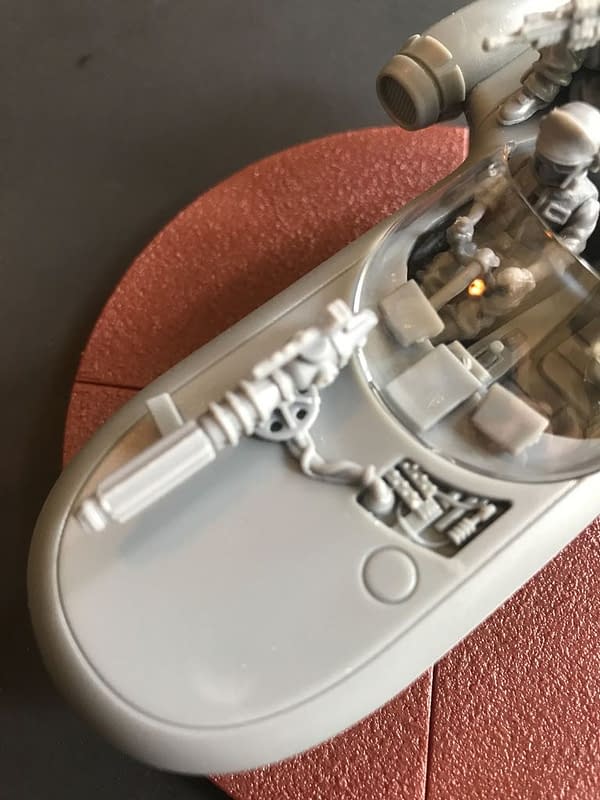 The X-34 Landspeeder Vehicle Expansion for Star Wars: Legion is in stores now, and retails for $49.95.
Now that I have this sweet ride in my arsenal, I only have one problem: what color to paint it?