Magic: The Gathering "Commander Sealed" Event Planned For Charity
A major Commander Sealed event for Magic: The Gathering has been planned in Rochester, New York. The event will take place on September 25th, 2021 and benefits will go towards The Trevor Project, an organization supporting crisis intervention and suicide prevention for LGBTQ+ youths.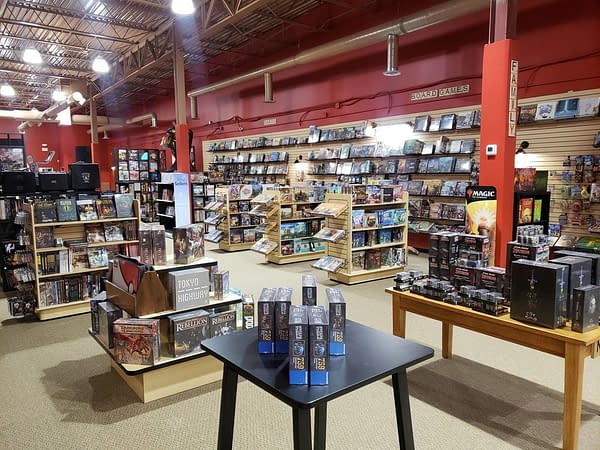 On September 25th at 2:00 PM Eastern Time, Just Games Rochester in Rochester, New York, will open its doors to 64 Commander players who will compete for a significant number of great prizes, while benefitting a major charity with their entry fee of $150. Each player will receive seventeen packs with which to create their Sealed decks, selecting from choices in such packs as Jumpstart, Dominaria, Commander Legends, various Premier packs that either are, were, or will be in Standard as of the date, and even a few different higher-caliber packs like Ultimate Masters or Modern Masters 2017. The event will be in a special multi-set Sealed Commander format, meaning that the ban list for typical Constructed Commander play, the rules for Lesson cards, and the rules for "Wish" cards are all out the window! Players will still be making 100-card decks, so the contents of the seventeen packs will have the capability to be traded prior to the three timed rounds.
Players will congregate in curated pods of four players apiece for three rounds of Commander play. 64 players will turn into 16, and the top 4 of the second round will vie for a full set of Commander 2021 preconstructed decks. The creator of this event, Dean Gootee (@GrubFellow on Twitter), has done this type of event in the past and has prepared for this particular year's event throughout the pandemic. You can read the primer for the event's details in his Twitter post below.
The venue is absolutely large enough to facilitate 64 players, and perhaps more if the event is filled to capacity. In fact, 30 players have already committed to playing in the tournament out of 64, prompting talks to potentially double the player capacity for this event.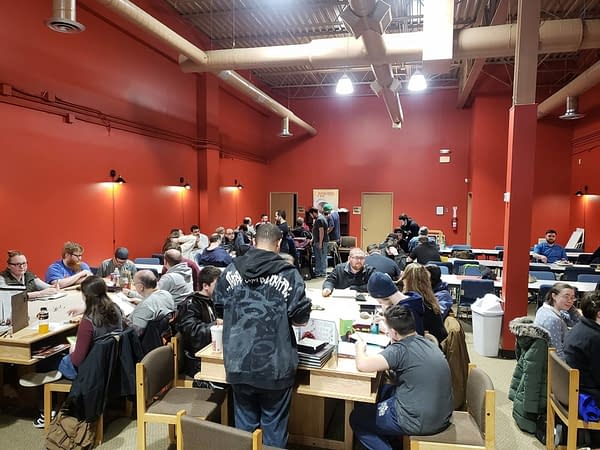 You can discuss this event more on the organizer's Discord for the event by clicking here. If you wish to enter this event, you can get in touch with Dean Gootee via his Twitter page. Are you excited for this Magic: The Gathering tournament for charity? Are you already marking your calendars for this momentous event? Let us know what you think in the comments below!