During Nintendo's Nindies showcase it was announced that indie classic Mark of the Ninja Remastered is set to launch on the Nintendo Switch later this year.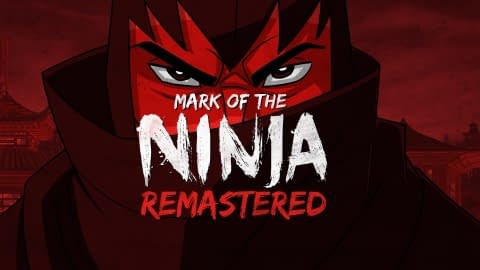 The Nindies showcases are always great, especially in the age of the Switch. The overused phrase "it would be great on Switch!" is bandied most around indie titles. That's because seeing some great, smaller games make their way to the console, what with its ability to become handheld, is always exciting. It seems we've got a treat coming our way later this year too.
Mark of the Ninja has a big legacy nowadays. It really blew up around the time indie games became a big part of the mainstream zeitgeist and especially when stealth games were few and far between. It's one of the best games in the genre, and because of Klei's artstyle, it still looks gorgeous. That's why it's great that Mark of the Ninja Remastered was just announced during said Nindies showcase. It's set to arrive on the Nintendo Switch in Fall this year, but it is not yet clear how extensive the remaster will be. No further details about changes or if this version of the game will hit other platforms were given.
There isn't much more to this other than the announcement that it is happening, but it is exciting none the less. Mark of the Ninja seems like the perfect experience to bring on your commute as levels take just about the right length of time. If you didn't get the game when it was hot in 2012, this seems the perfect excuse to go back to it.
Enjoyed this article? Share it!