The latest addition to the Marvel Strike Force roster comes in the form of The Marauders, as Mister Sinister, Stryfe, Mystique, and Sabertooth join in. The four make an awesome team as they will bring the hurt to whoever dares stand in their way. You can read more about their abilities below, as well as check out a trailer of them in action as they take down foes in Marvel Strike Force.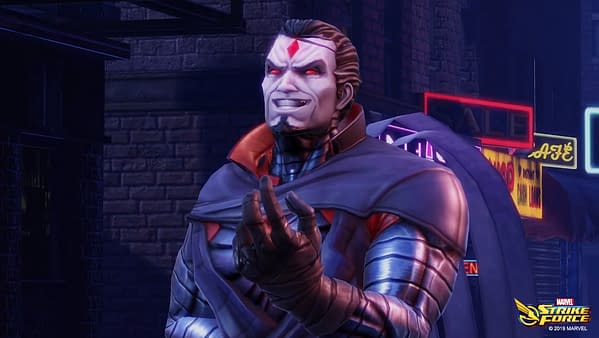 Mr. Sinister is a powerful support for the Marauders. He manipulates his large health pool to his advantage with potent heals for his allies. Additionally, Mr. Sinister's Ultimate allows him to clone any enemy he faces, gaining access to the clone's super powers.

Stryfe is the newest Protector for the Marauders, and specializes in stacking taunt and absorbing damage with "Barrier" and "Deflect" abilities. Players can gain extra resistance, and apply more debuffs with extra focus in "War Offense" mode.

Mystique's "Basic" ability now deals with more damage. Additionally, Mystique's "Special" ability now flips enemy buffs into debuffs and her "Passive" ability works with Mr. Sinister.

Sabretooth, when paired with Mr. Sinister, gains "Crit Chance" and can assist on non-attack abilities.
Enjoyed this article? Share it!