Masterplan Tycoon Is Coming To PC This March
Do you like coming up with a plan and watching it come together? Then you may like Masterplan Tycoon, coming this March.
---
Ravenage Games and Doyoyo Games announced their new management sim game on the way as Masterplan Tycoon will be out this March. This is one of those games where the planning is the journey, as they have incorporated real-time strategy tactics with flow-chart planning. The focus of the gameplay is on building interconnected chains of resources through a workplace minimalist style. The kind of charts you would see people make as an example of getting from Point A to Point B. But here, the nodes are buildings, the pins are contact points between them, and you're creating links for supply lines. It will be up to you to create the largest logistics system you can that actually works. You can read up on it below as the game drops on March 9th on PC via Steam.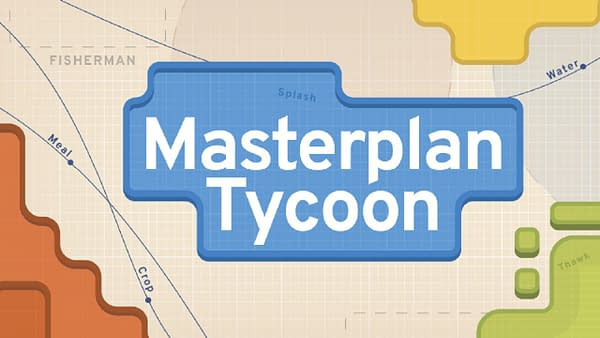 "Masterplan Tycoon is a minimalistic resource management sim. Everything in the game is simple and consistent. The nodes are buildings. The pins are contact points between them. The links are roads between buildings. You need to connect everything correctly to deliver products to the intended destination. Masterplan Tycoon schematically depicts all the elements, which means you will be focused on managing the flow of resources, with nothing to distract you from this exciting process."
"The game doesn't penalize you. Mistakes don't lead to losses. The process of immersion and learning is easy and relaxed. The game is intuitive from the very beginning, preparing the player for development and more difficult challenges. Build a quarry next to the mountain, build a storage facility, and create a link between them. Easy enough, right? Well, now you are ready. It's time to expand your production chains to new areas! Discover the minimalistic world of resource management. Take time to think about how to build chains properly. Find new resources. Change your decisions, rinse and repeat. Master the game mechanics, which at first glance might look easy."