Merge Mansion Releases New Trailers Featuring Pedro Pascal
Check out a pair of trailers for the mobile game Merge Mansion, as Pedro Pascal encourages you to think like a grandma.
---
Mobile developer Metacore released a couple of new trailers for their game Merge Mansion, featuring Pedro Pascal in the role of a detective! This entirely new campaign starring The Last Of Us and The Mandalorian lead actor puts a serious yet cute spin on the game, as detective Tim Rockford has to think like a grandma to solve the case. You can check out both trailers below, along with a couple of quotes from Pascal and the game's director about this new campaign.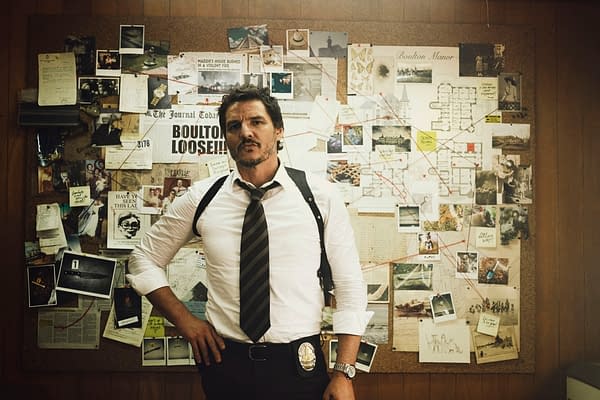 "Merge Mansion has created a fascinating story centered around family drama filled with mystery and secrets that has captivated fans all around the world through their entertaining and unpredictable video campaigns," said Pedro Pascal. "Making this short film for Merge Mansion was truly a unique experience, and I had so much fun working with Martin to fulfill his vision and bring the lore of Merge Mansion to life. From the first day, it was clear how much love and passion the group at Metacore has for its characters and this game and I'm happy that I got to be a part of their next big moment."
"This campaign has been a dream project for me. Getting the opportunity to translate the Merge Mansion game into a mockumentary short gave the crew and I the opportunity to flex all our filmic muscles," said director Martin Werner. "Being able to structure everything around a world-class actor like Pedro Pascal took the concept to a higher level, and although Pedro is playing a fictional character here, the legacy of his previous work felt like it combined perfectly with our take on the Merge Mansion universe. I am truly proud of what we have been able to put together; it required sheer precision and teamwork from the entire crew who all performed to the highest level from start to finish."