FromSoftware, General Arcade, and Devolver Digital have come out with a proper release date today for Metal Wolf Chaos XD, as we'll see it later this summer. The game will be released on August 6th for PC, PS4, and Xbox One for $25. Those who choose to pre-order the game will also get an exclusive skin for their mech to show off how awesome they are for ordering the game in advance. You can check out the trailer and details of the story below as Metal Wolf Chaos XD will be out in a week.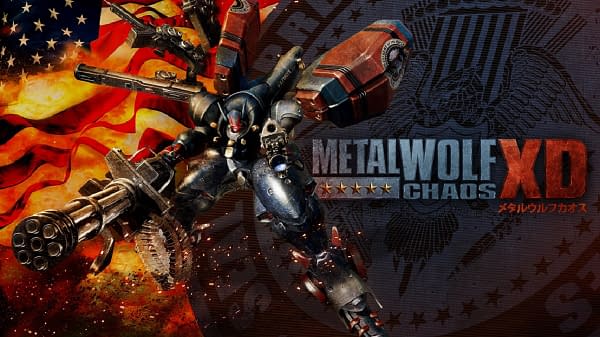 The country is in peril as President Michael Wilson defends the nation against a full-scale rebellion lead by Vice-President Richard Hawk and the mechanised legions he commands. As the 47th President of the United States, it is your sworn duty to take your country back by any means necessary and end this unjust coup d'état! Battle in your advanced mech – armed to the teeth – across iconic American landscapes including the Brooklyn Bridge, the Grand Canyon, and the front steps of the White House
Enjoyed this article? Share it!