In a rather weird weekend announcement, Microsoft and Minecraft have announced a brand new title in the series called Minecraft: Dungeons. As opposed to previous Minecraft games, this one specifically focuses on adventuring, almost like a Dungeons & Dragons/Pathfinder version. Which we're sure will be laced with staples of the game such as building new items from scratch. The company released a trailer and an official description for the PC-only title, which we have for you here, but no info on a release date beyond "2019".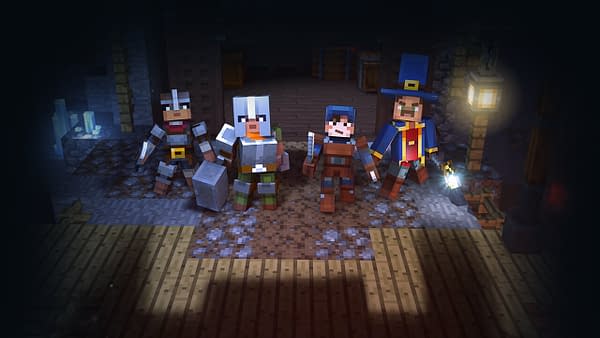 Brave the dungeons alone, or team up with friends! Up to four players can battle together through action-packed, treasure-stuffed, wildly varied levels, all in an epic quest to save the villagers and take down the evil Arch-Illager! Discover new weapons and items that will help you defeat a ruthless swarm of new-and-nasty mobs. Fight or flee through canyons, swamps and – of course – mines! Any adventurer brave or foolish enough (or a bit-of-both!) to explore this blocky and beautiful world will need to come prepared. So quickly, gear up!
Enjoyed this article? Share it!