Mixer has announced plans today to incorporate a new promotion to help their Partners get more money by pimping out Xbox Game Pass. You can read part of the blog below, but essentially, their latest program gives Mixer Partners a $3 kickback for getting people to sign up for Xbox Game Pass. That's an interesting prospect for people on the platform as Twitch really doesn't offer anything like that beyond Prime account signups. Will it turn out to be more profitable? Only time will tell. How do you feel about this new product pitch?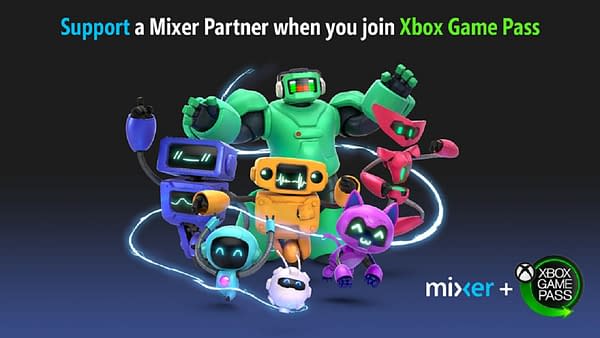 We consistently hear from gamers that streamers' content helps motivate them to discover their next favorite game, whether it's the latest AAA release, a puzzling indie platformer or even a must-play classic. It's why we first built Mixer Direct Purchase back in 2018, allowing partners to earn from game and DLC sales on their Mixer channel. At Mixer, we support rewarding creators for the recommendations they make, as well as their gameplay.

Today, with Xbox Game Pass, we're excited to expand the ways creators can earn on Mixer with a new program. Mixer Partners will receive $3 compensation for every new member that joins Xbox Game Pass and credits their channel with a code. How does this work? New Xbox Game Pass members or existing members upgrading to Xbox Game Pass Ultimate will have 30 days from the start of their membership to enter a Mixer Partner's code into the Xbox (beta) app on PC or the Xbox Game Pass app on iOS or Android.
Enjoyed this article? Share it!