The folks at Another Indie brought one more demo with them that we saw at PAX East this year, the last we tried from them being Georifters from Busy Toaster. The game has what appears to be both a single-player and a two-player competition mode, but we only got to try out the two-player version. Not a lot was given to us in terms of the story behind the game beyond the idea that there are different heroes from different worlds in the game who can do various abilities that help move, push, shift, and change the landscape of worlds around them. We got a chance to race against one of the developers through what felt like an ant farm of environments to reach the end.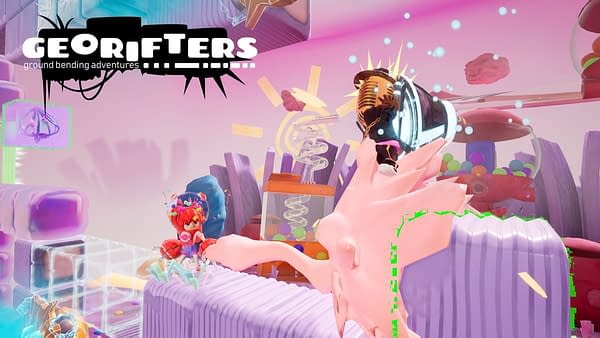 Georifters is actually a lot of fun when you get the controls down and figure out how to take advantage of your opponent's weaknesses. The races are intense as there's no right or wrong way to get to the end of each section, just be faster than the other person as you can change the landscape in front of them to lock them out of areas or even kill them which forces them back to the beginning. The game will be released for the Nintendo Switch sometime in 2019, but we don't even know what season of the year they're aiming for here. We're betting you'll see it again at PAX West before they put a date on it.
Enjoyed this article? Share it!