In preparation for their upcoming press conference, Devolver Digital released a new trailer for My Friend Pedro giving the game a proper release date. The game will finally be released on June 20th, 2019, for Steam and Nintendo Switch for $15. Not much else was given away about the game since it's going to be out a week after E3 ends. So kick back and enjoy the hype train trailer they released today, along with all of these new images from the game.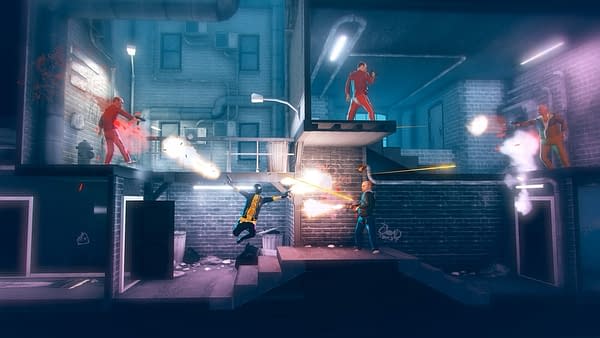 My Friend Pedro is a violent ballet about friendship, imagination, and one man's struggle to obliterate anyone in his path at the behest of a sentient banana. The strategic use of split aiming, slow motion, and the ol' stylish window breach create one sensational action sequence after another in an explosive battle through the violent underworld.
Enjoyed this article? Share it!