Blankos Block Party received a new trailer today from Mythical Games as they showed off their fun new creation at the PC Gaming Show. The premise for this game is pretty cool and should be a treat for anyone who collects vinyl figures. Simply put: what do you think all those figures are doing when you're not around? The game doesn't take itself too seriously as you are thrust into a world of living vinyl figures from all sorts of different pop-culture entities and artistic creations, all hanging out and having fun with each other. The game will have level editors, a tool kit, the ability to create your own look, and much more as this feels much more like an "anything goes" kind of game than anything else we saw today. The game is set to be released sometime this year, but for now, kick back and enjoy the latest trailer for it and ponder over what you'll make yourself look like.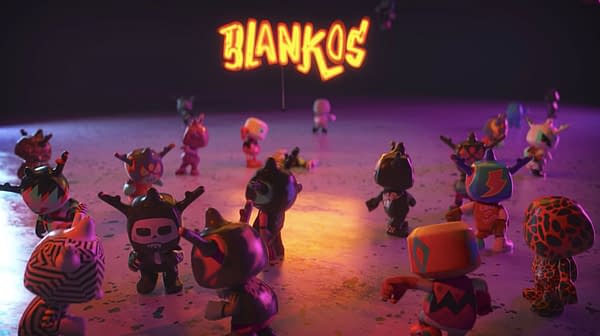 Blankos Block Party, a "party MMO" launching for PC in 2020, is the debut title from Mythical Games, a new development studio led by game industry veterans who helped create major franchises including Call of Duty, World of Warcraft, Guitar Hero, and Skylanders. Blankos Block Party takes place in an inclusive multiplayer world styled like a giant block party, where friends can meet, go on scavenging hunts with pals, take on daily challenges and more. In this rich and vibrant online world where imagination is the only limit, players can also build their world and create their own gameplay to share with friends, collect and customize digital vinyl toys come to life, and enjoy true ownership over what they create.
Enjoyed this article? Share it!