Coded Clay Interactive has announced today that Nation Breakers: Steam Arena will be added to Steam's Early Access on November 18th. The hectic robotic steampunk action title looks pretty good from the screenshots and video we've seen so far. But now we finally get a chance to play it. Check out the trailer below as a chunk of the game will be out next week.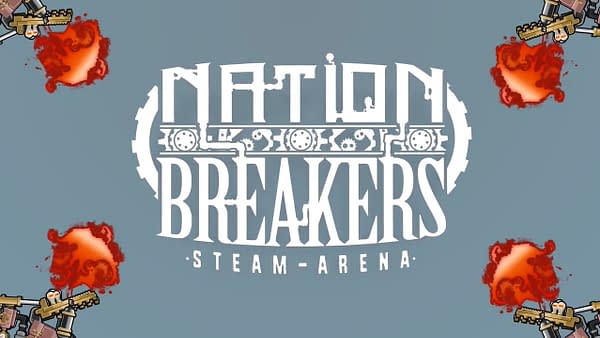 The four biggest nations of Planet Piston have done away with silly wars: they now send their steam-bot champions to compete in their favorite sport, Steam Arena! These compact, crazy contraptions are glass—cannon warriors, as destructive as they are fragile. Hitting hard, they explode each other into dozens of flying bits and shower the arena in a spectacle for all steam-kind to enjoy. It's an all-round nice day of child-friendly, ultra-violent family fun. Yay!

Now it's YOUR turn to let off some steam in Nation Breakers: Steam Arena- the 2D-action-steampunk-destructathon-platformer! Fight to the industrial beats of the music in incredibly fast, family-breaking, controller-flinging exciting matches! Pick your steam-bot. Destroy your enemies. Dismantle your friends. Delicately disassemble your loved ones (just joking, do not literally do this). Every projectile and death showers the arena with robotic debris, leaving an ever-growing bed of bits on the ground. The winning steam-bot takes home the trophy over the rabble in honor of their nation!
Enjoyed this article? Share it!