Neon Abyss Receives A Release Date For Mid-July
Team17 and Veewo Games revealed earlier today that Neon Abyss finally has a release date for all major consoles and PC. The companies revealed the game will be released on July 17th, 2020. But before that, they have given players a chance to try the game out in advance. Right now on Steam, they have made available a free demo so you can get a taste of what it's like to make the New Gods pay. Along with the demo you can check out the new trailer below, plus the screenshots and game info we have for you before it comes out. Enjoy!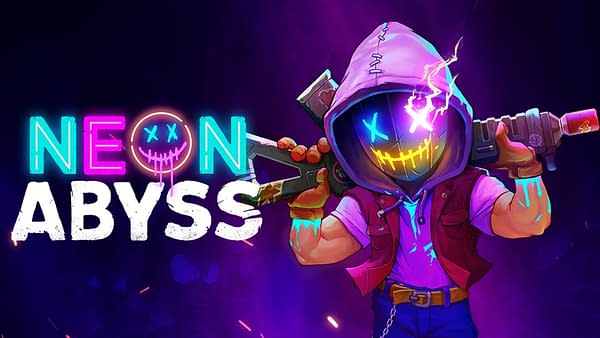 Following the orders of Hades himself, players will have to work through rooms filled with enemies to dispatch and mini-puzzles to overcome, in a bid to overthrow the Gods of Fast Food, Mobile Video, Plushies, and more. Featuring hundreds of items to collect and pets to hatch and evolve, when the inevitable occurs and players fall to defeat they will come back stronger and more prepared than ever before to once again face what awaits in the Abyss.

Evolving Dungeon: Explore the unique and expandable underworld of the neon abyss. Choose a personalised upgrade path to expand the dungeon and unlock new rooms, bosses, items, special rules, and new endings.
Unlimited Item Synergies: Passive effects between items stack and affect each other, with no limit to the number of effects that can be applied to the player's character.
Expansive Content: Dynamically generated maps, over 400 items, dozens of monsters with different styles, and countless secrets ensure that no adventure through the abyss is the same.
Pets Hatching & Evolving: As you descend into the abyss, find and nurture eggs until they hatch into a random pet. Each pet has a special ability and most can evolve as the action continues.
Mini-games: Unique rooms of mini-games can be discovered in the dungeon, each one with new mechanics and rules. Take part in piano performances, dance competitions, fight clubs, and much more.