Someone has a birthday; I wonder who? It's Mickey Mouse, and the folks at Square Enix decided to celebrate it with a new Kingdom Hearts III trailer.
Officially, Mickey's birthday doesn't happen until November 18th, as that was showing of Steamboat Willie back in 1928. But that's not really stopping people who love the cartoon mouse from celebrating his legacy as one of the longest-running cartoon characters in history at 90 years old this year. So you can expect a lot of video tributes and cartoons and other such praise in the months to come, including the trailer we have from Square Enix.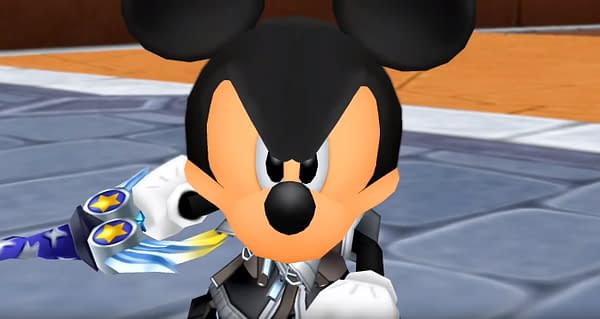 The trailer itself was shown to fans at a behind-closed-doors panel called "Celebrating 90 Years of Mickey Mouse with D23: The Official Disney Fan Club" at San Diego Comic-Con this year. It shows off a bunch of footage from the first two Kingdom Hearts games, specifically from Kingdom Hearts HD 1.5+2.5 ReMIX and Kingdom Hearts HD 2.8: Final Chapter Prologue, with a little bit of Kingdom Hearts III thrown into the mix. It's a nice gesture to Disney and a fun tease for the game, which should have gotten a bigger public showing. But it's another piece of the puzzle as we wait for the game to come out on January 29th.
Enjoyed this article? Share it!