The Games Workshop Community Page just revealed a brand new Space Wolves character from Forge World, just in time for the holidays!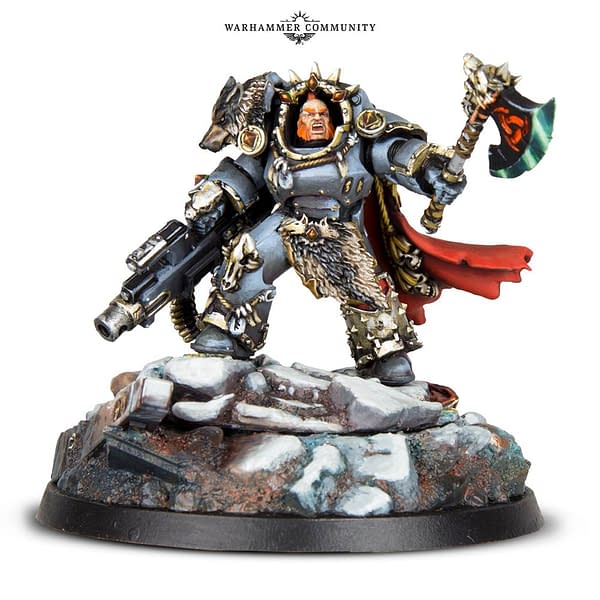 Hvarl Red-Blade was a Wolf Lord of the Space Wolves during the Great Crusade and Horus Heresy. He was known as the Ravager and the Headsman of Koltor. By the time of the Burning of Prospero, Hvarl Red-Blade was commander of the Space Wolves 7th Great Company and had a reputation as a dourly humorous and often choleric-tempered warrior whose greatest joy was found on the battlefield. By Prospero he had commanded the 4th for some 50 years and was a veteran renowned for his scourging tactics and taking the heads of his enemies as trophies. He was known to tell a grand tale behind each head he collected. Though considered slightly insane by the rest of his Legion, he was nonetheless a highly respected Legion commander.

-Seventh Book of the Horus Heresy
Hvarl Red-Blade is joining the Horus Heresy Character Series from Forge World and will be available sometime in early 2019.
And for Chaos Space Marines players, the Slaanesh Noise Marine just landed at game stockists around the planet!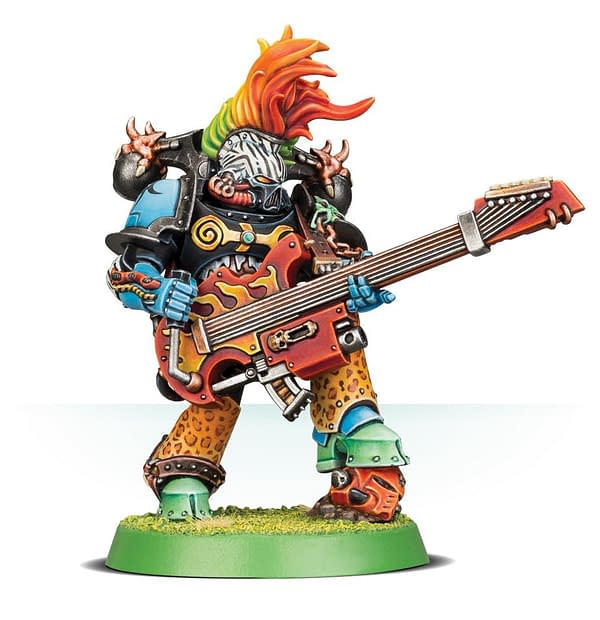 Transport yourself back in time with this very special Noise Marine miniature! We've taken the iconic 1991 Jes Goodwin Noise Marine and given him a makeover, bringing to life the classic details you know and love – guitar, mohawk, high heels and all! – in incredible detail.
The Slaanesh Noise Marine is ready to rock its way onto your table-top now! Seriously loving the lifts on this dude's boots, and you can practically here the sick shreds pouring out of that guitar! Online inventory has been sold out for a few days, so check your localGames Workshop stockist or game store!
Enjoyed this article? Share it!