Nintendo has released a brand new trailer for Super Mario Party, this time showing off the functions of the joy-cons while playing the game. Earlier this week we reported on how some people were talking about the mechanics of the joy-con system in the game, and how apparently you can only use them and how their functionality works. It appears Nintendo heard the criticism and decided to release a new trailer showing off some of the games and the activities you'll be doing that use the motion sensors.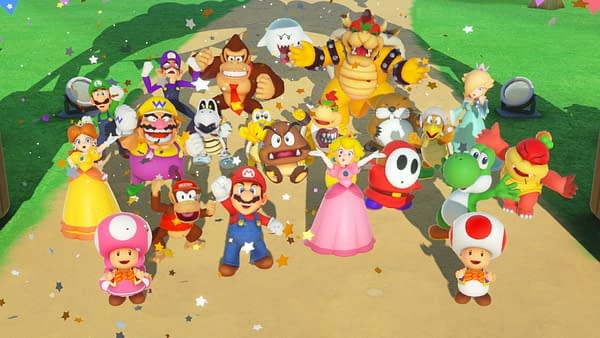 Right out of the gate, you see a family playing Super Mario Party and twisting the joy-con around to pedal a small bike. They also show off how you can connect to Nintendo Switch consoles together to form a bigger game board or add to minigames if the two consoles are linked. While we're sure this doesn't show off everything you can do, it's a nice way for the company to essentially do damage control in the public eye and prove the game isn't as hard as some people are making it out to be. We'll know for sure next week as the game is set to be released on October 5th.
Enjoyed this article? Share it!