New Trademarks Suggest We're Getting a Secret Of Mana Collection
If the news of a new trademark is correct, it appears Square Enix is gearing up to possibly release a Secret Of Mana collection sometime soon. The news is coming from Nintendo World Report, who are saying a new European trademark just popped up this week from the Japanese publisher, with the name Collection of Mana being submitted to the EUIPO. The story also cites that back in Japan, the company released Seiken Densetsu Collection in 2017, which contained the first three entries of the series, two of which were released in America in the '90s as Final Fantasy Adventure and Secret of Mana. So basically, they've theorized that this may be the entire Seiken Densetsu collection rolled into one for possible distribution in Europe and North America.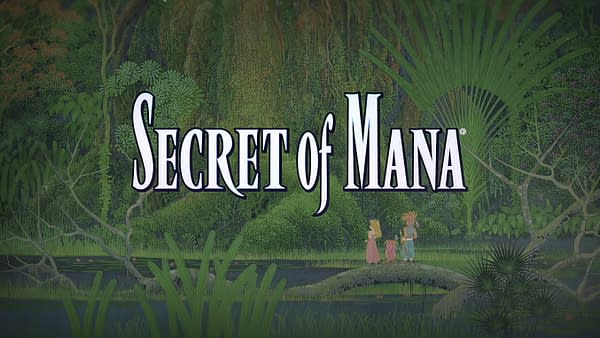 It would be pretty cool to own all of these in one collection if it is true. We already know about SoM with people writing college dissertations about it and its impact on RPGs, and Final Fantasy Adventure is one of those secret treasures on the original Game Boy that people still talk about to this day. But for western audiences to get their hands on a fully translated version of Seiken Densetsu 3 would be interesting to own on its own since it was only released in Japan, and half the ROMs you see out on the free market are littered with errors or corrupt data or just poor translations of dialogue added to the script. The only way to play it right now and get the most out of it is in its original form on the Super Famicom. Let's hope Square Enix reveals more at E3 about this!