Nexon Rolls Out The Awakening Expansion For MapleStory 2
MapleStory 2 just got their biggest update to the game since it was first launched as Nexon has rolled out the Awakening Expansion today. This is a content-heavy update that adds a new Striker class for those into melee characters, a new level cap increase, a second job rank for every class, throws in the new Chaos Raids and Hard Dungeons, it unlocks the Eye of Lapenta which includes Ascendant tier weapons, the strongest gear they have. So basically, a game changer in every way possible. Also, until June 26th, Maplers with designated new characters can earn three levels every time they level up through the Summer Burning Event, basically a way to get you to Level 60 and the challenges to come. We have the finer details here for you to check out before you rush to MapleStory 2 and try it out as much as you can.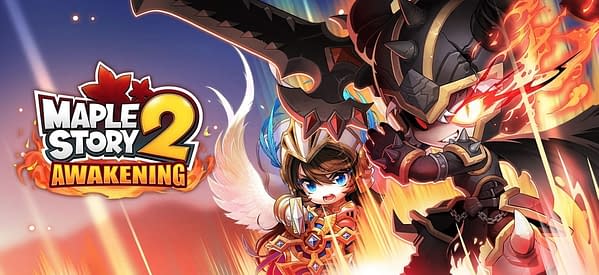 The astounding Striker class uses a fearless combination of kicks and punches in close quarter combat brawling. All players will receive a free character slot to begin using Striker! In addition, MapleStory 2 is increasing the level cap from 60 to 70 for players to further hone their skills. All players will also have the ability to unlock Rank 2 job skills that expand the robust experiences of all classes.

With more skills come more challenges. The expansive content update will thrust players into new Hard Dungeons and Chaos Raids, both in Normal and Hard variants. The update features six new Hard Dungeons that give players the chance to earn the Frontier, Tidemaster, and Demonwing epic gear sets. With three new Chaos Raids, players can challenge Pink Bean for the first time in MapleStory 2 and earn legendary gear sets such as Enigma, Behemoth, and Dark Vanguard. There's a lot to earn in this update!

Last and most exciting comes Eye of Lapenta, a new area with a riveting and engaging storyline containing four Dungeons more challenging than Chaos Raids. Along with the new area comes a new customizable skill system that uses Lapenshards. Lapenshards are unique gems in one of three colors that introduce a new set of passive and active skills players can customize to unlock their full powers. Players will also be able to obtain the new level 60 Ascendant gear by clearing the last dungeon in Eye of Lapenta.