Earlier this week we got a good look at Nightwolf coming to Mortal Kombat 11, which included a fatality that, while brutal, didn't feel right. We're not saying it was bad, we're just saying that considering the character, it could have been better. But hey, that's just our opinion. Well, shortly after the preview, we got a second fatality, and this one looks dope.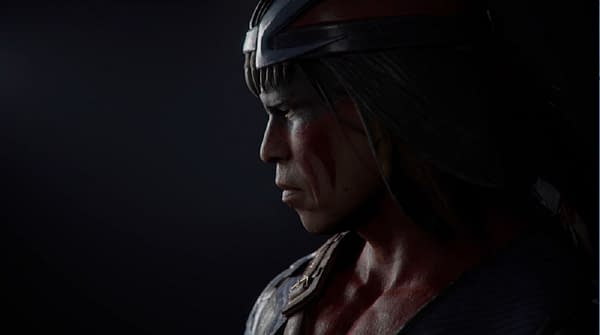 The devs posted a video yesterday showing off the new fatality on their Twitter account. This one shows Nightwolf channeling the power of the bear to get some added strength as he tears Kano in half. Describing it doesn't do it justice, just watch the video below along with that final pose.
What's the opposite of a bear hug? Nightwolf joins the #MK11 roster August 13! https://t.co/cf3EngbLmz pic.twitter.com/tWL2CPYVEL

— Mortal Kombat 11 (@MortalKombat) August 3, 2019
Why that wasn't used on his official Mortal Kombat 11 reveal trailer, we'll never know. But that looked far better than what we saw him previewed with. Nightwolf will be added to MK11 on August 13th, about a week before we see a proper reveal trailer for the remaining DLC characters, both known and unknown, coming to the game this year.
Enjoyed this article? Share it!