In case you've been enjoying Nine Parchments and have been hoping for new content, good news, you've just received some free additions. Frozenbyte Games decided to thrown in a free update this week, which they have dubbed "The Astral Challenges", which essentially adds a bunch of new levels, a new unlockable character, and the now helpful Quick Chat feature. We have a snippet of the info below as well as the trailer for the content, but you can check out all of the finer details to it at this link.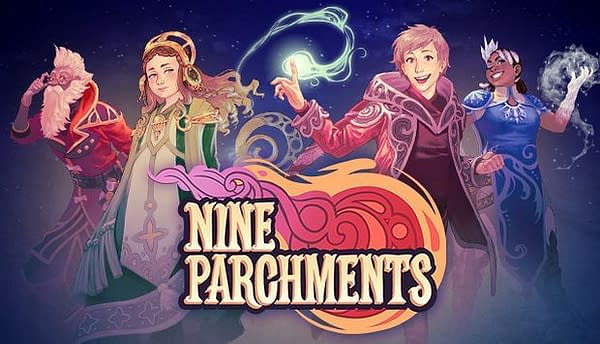 The Astral Challenges free content update is making its way towards all our players on all our Nine Parchments platforms. The highlights of the Astral Challenges update include:

Six new Arena levels that will challenge even the most battle-hardened wizard veterans. The arenas are designed for characters who are at least level 40, so better get ready for a rough ride. Simply put… you will die.

A new unlockable character, Selius, waiting to be discovered in the new arena levels, and along with him you'll discover new hats, staves and spells.

The new Quick Chat feature will make talking to your classmates as easy as pressing a button, so get ready to yell at your friends.
Enjoyed this article? Share it!