Ninja Announces He's Moving To YouTube Gaming
Forget all the rumors of Brime, as Tyler "Ninja" Blevins announced today that he's officially moving to YouTube Gaming. The news came down on his Twitter account today, which linked to his first livestream on the platform that lasted less than two hours today. The Fortnite streamer recently left Mixer after the company paid out the rest of his massive contract, along with Shroud, just before Microsoft closed down the platform and shifted everything over to Facebook Gaming. Both men were given the option to move over to the platform ahead of time, but turned down the offer and took the payment. For the past couple weeks, it has been nothing but rumor and innuendo as to what was going on, including the big rumor that he, Shroud, and Dr Disrespect were all planning to join the new streaming platform Brime. Now we know that is complete trash info as he is now on YouTube.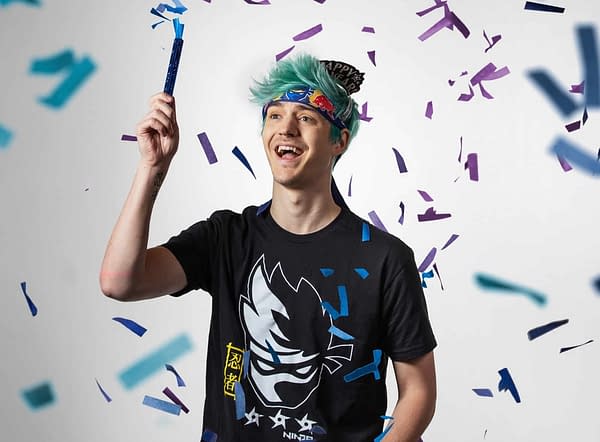 Honestly, the move makes sense for Ninja since he was already loading occasional content on the platform, even from his time at Twitch. So this essentially consolidates everything into a single source for him. Whether or not he's there with a contract in place like he had at Mixer or if he's just free as a bird is yet to be revealed. Considering the payout he got from Microsoft, the man has enough money to where he doesn't really need to be tied down in contracts or agreements beyond just being a streamer. However, if you're going to get Google to give you guaranteed money just to play video games, you might as well ride that train when it comes into the station.