Are you ready for some Fortnite action? Starting on May 28th, Ninja Battles featuring Fortnite will premier on Mixer. This brand new, all-live competition series will feature 60 of the world's best Fortnite players competing against Ninja and each other for a chance to win a prize from the $400,000+ prize pool. Contestants will include Nick Eh 30, Bugha, Ewok, NateHill, Reserse2K, and more.
Fans watching will also be able to interact with these gaming and celebrity competitors over the six online tournaments. Tournaments will run through July, giving gaming fans something to look forward to this summer. Live commentary for this event will be provided by BallaTW and MonsterDface, two mega-popular Fortnite casters! Participants can stream via the safety of their own homes due to the ongoing global COVID-19 pandemic. It also allows them to use the platform of their choice.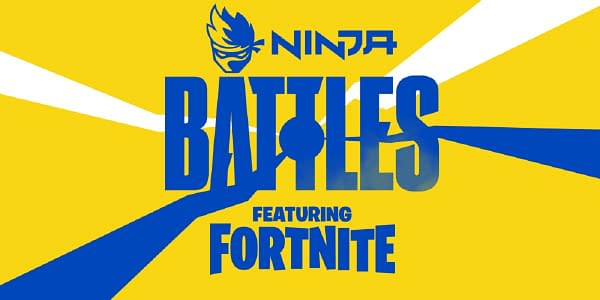 Ninja Battles featuring Fortnite is Ninja's first produced series on the Mixer platform. Ninja, alongside his management company Loaded, hopes this brings the gaming community some much-needed entertainment and togetherness during this time.
"I joined Mixer to push boundaries, create different types of streaming content and interact with fans in new ways," said Ninja. "'Ninja Battles' brings a new kind of gameplay to the community. I am excited to share this competitive experience with my fans, as well as have my fellow gamers and friends participate."
The event begins Thursday at midnight PT / 3:00 PM ET. All competitors involved in the series will also be streaming the tournament via their respective channels, creating what will undoubtedly be a massively watched event. Fortnite is one of the most popular games to date, with millions of players across several platforms joining in on the fun every day.
Will you be watching this event via Mixer? Let us know in the comments below!
Enjoyed this article? Share it!