Ninja Deleted Promotional Tweet For Sneakers After Controversy
Ninja has got a brand new pair of sneakers on the way, but that's not what everyone is talking about on social media today. It seems as if the man can't do anything these days without several forms of criticism coming in. The latest revolves around his new sneakers that are on the way from Adidas. Ninja posted a promotional tweet for it, as he has been doing for the past few weeks, hyping their release. But he ended up deleting one of them from December 27th. Why?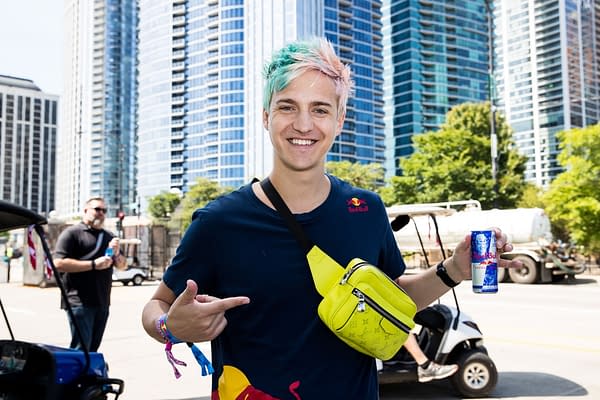 The video below shows why, as it has been gaining traction on Reddit. As a Twitch streamer named ConnerEatsPants decided to discuss the matter publicly by pointing out that one of the promo photos shows the sneakers in what appears to be a mid-jump. But for some, they interpreted it as is he was hanging, inferring to the idea that it was a suicide photo.
Now, let's be fair about the situation. Does it look like it? Kinda. But is that REALLY what the photo is? OF COURSE, NOT! The only reason anyone would take it this way is that they want to give the guy grief. Again, being fair, it's not like he hasn't earned some grief. Like how he recently criticized NFL kickers about their performance in the league, which brought him tons of heat. But the reality is that this was just a sneaker ad of him jumping with them on, and because he's already a magnet for criticism, people jumped on it. Hopefully, he'll comment on it, but we're guessing he's moved on and is focused on promoting his shoes.