Ninja Gaiden: Master Collection Digital Deluxe Edition Revealed
Koei Tecmo has revealed that they are releasing Ninja Gaiden: Master Collection Digital Deluxe Edition this June. This particular release is going to be packed with content for those who want the experience of a special edition but didn't wasn't to go the physical route. This version includes a stunning 70-page digital art book, a soundtrack featuring over 180 tracks, and all three games together as one. What's more, depending on the version you get and the console you get it through, each one comes with a ton of pre-order bonuses. We don't know what the PC or Switch versions will have yet, but the PS4 version will receive a special theme for their console and five themed avatars, while the Xbox version will receive 10% off of their purchase. Kinda weird and lopsided, but that's what they went with. Here's some added info on the game as we patiently await it to be released on June 10th, 2021.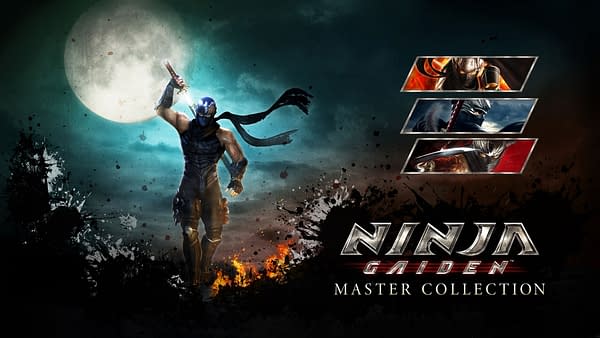 The Ninja Gaiden: Master Collection brings the renowned action games to PC and consoles, allowing fans to once-again experience the tale of "super ninja" Ryu Hayabusa as he battles deadly fiends causing chaos around the world. Ninja Gaiden Sigma, originally released in 2007, set the standard of high-speed action for the series – introducing dual-wielding weapons, and a Mission Mode alongside its gripping Story Mode. Ninja Gaiden Sigma 2, originally released in 2009, continued Hayabusa's journey alongside characters Ayane, Rachel, and Momiji, with four difficulty levels testing player's battle techniques with every heart-stopping fight. The latest entry, Ninja Gaiden 3: Razor's Edge, originally released in 2012, upped the challenge with powerful new enemies and fiercely violent depictions, as well as bringing Kasumi into the action, making it the series' most alluring white-knuckle experience to date.