Nintendo Announces Super Mario Maker 2 Release For June 2019
Well, that was quick! Nintendo officially announced this evening that Super Mario Maker 2 will be coming out a lot sooner than expected. The game will be released for the Nintendo Switch on June 28th, a lot soon than many expected as it will be coming out just a couple weeks after E3 2019 happens. Like a lot of gamers, we totally expected this one to be a holiday release with the buildup for it, as well as the anticipation online, it all made it seem like we'd be seeing it at the convention in June and wait another 5 months to get our hands on it. The company didn't give out any more details about the game beyond the small descriptor below, and the website for it is still "under construction", so we're guessing more details will be released at E3.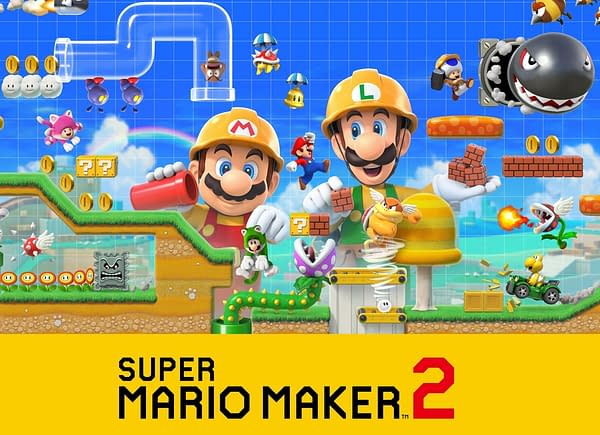 This full-fledged sequel to the original groundbreaking Super Mario Maker game for the Wii U system lets your imagination run wild as you make and play your own Super Mario courses using new tools, items and features.

With an incredibly intuitive toolset ready to be explored and experimented with, including the new ability to create slopes for the first time, nearly anything is possible in Super Mario Maker 2.