For those of you who are ready to give Nintendo all the feedback in the world for their app idea, you're going to get a shot real soon. The Nintendo Switch Online app will launch on July 21, the same day as Splatoon 2, making the game and the app live together for the multiplayer experience. The images below have been going around today, showing off the look on your mobile device as you log in and connect to the service.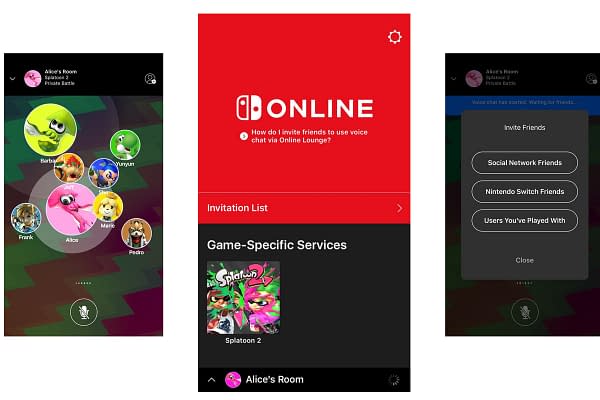 If you're not up to speed on the app, the idea is that rather than Nintendo building an online system into the Switch, they have created an app where you connect with people on your cell phone or tablet and talk to players using your Nintendo Network ID, friend code, social media, and the list of people you've played with before. If that sounds complicated, trust me, you're not the only one thinking that. Why have an extra six steps in the process through a second device? It makes zero sense, but Nintendo often do things that other companies don't do, so we're all trying the experiment together.
The good news is that the app will be free to use until a paid service comes around in 2018. Right now, they're trying to learn everything they can from it and the usage from players. Perhaps they'll get plenty of feedback from users since this is a test system at the moment for people to share their thoughts on. We can't wait to read the comments people leave for this one.
Enjoyed this article? Share it!