Sometime this year, Oasis Games will be bringing an officially licensed One Punch Man game to North America with One Punch Man: Road to Hero. The game already has linked listings in the App Store and Google Play, but as of when we received this news they haven't been given an official release date yet. The game will follow the first season's storyline with all the original anime voice actors bringing the plot to life. You can pre-register for the game here, and we have details and screenshots for you below showing off what you'll be doing in what is essentially an RPG card game.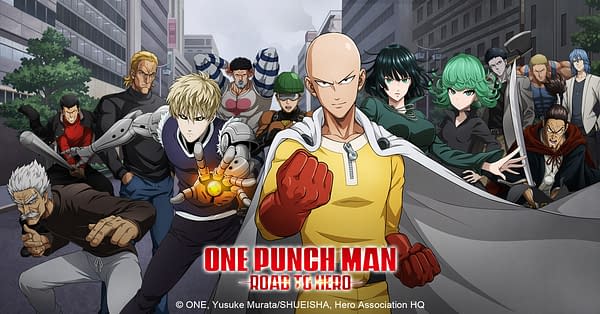 One Punch Man: Road to Hero has multiple battle modes, including PvP, and during development, aside from adjusting the strength and balance of the cards, Oasis Games is dedicated to delivering an authentic One-Punch Man title for fans new and old—and constantly working to make the game more interesting and strategic. No single card can determine a battle's outcome, and only by matching different card strengths can a truly powerful team be made. Additionally, the game has a built-in video record function, so players can save their best battles and share them with friends!

Game Features

Officially Authorized: An authentic recreation of the original hit anime series, featuring the original anime voice acting
Play Every Battle: Relive thrilling confrontations with powerful mysterious beings, such as Vaccine Man, Deep Sea King and Lord Boros
More Than 50+ Collectable Characters: The game includes powerful mysterious beings and S-Class heroes, and players can learn more through training them
Power is King: Use a combination of strategy and strength to reach the summit through multiple battle modes, and save in-game battle videos to share moments of glory!
Share Gameplay Strategy: Browse the player review section to learn all the characters, or chat with players to discuss optimal strategies
Enjoyed this article? Share it!