Ooblets Gets A New Trailer During The PC Gaming Show
It's been a minute since we heard anything about Ooblets as the game has been in development, but that changed during the PC Gaming Show. The game is a fun little farming game where you manage both your life and interact with the creatures you grow and farm, as well as train to do little things. But the news that came out of this reveal is that we're finally going to see the game come out in Early Access sometime this summer. However, they didn't give an exact date, so we're basically just watching the clock until the game comes out sometime before September. Hopefully, it isn't pushed back in any way due to COVID-19. In the meantime, as we wait for the game to make its way to Steam, enjoy the new trailer below from the show today, along with some added info from the developers.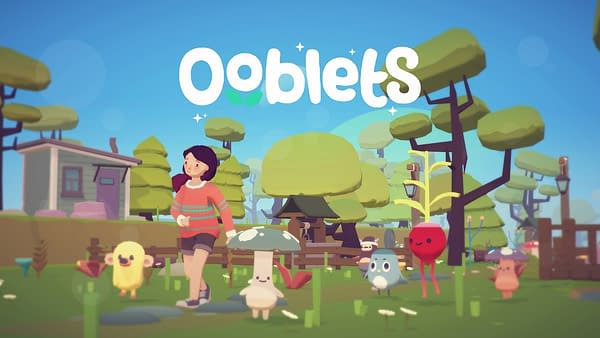 Ooblets is an upcoming farming, creature collection, and town life indie game. Manage your farm, grow and train your ooblets, explore strange lands, and dance-battle wild ooblets and other ooblet trainers. It's gonna launch on Windows and Xbox One at some point in the future.

Live a simple life working the land (and collecting magical creatures).
Customize your character's clothing, hair style, and house.
Take part in a bustling little town full of characters.
Explore a variety of locations across Oob, all with their own biomes, plants, characters, and unique ooblets.
Upgrade your dudes because I guess they're not good enough for you.
Join an Ooblet club. Feel wanted and appreciated. Distrust other clubs' members.
Collect stuff like seeds, items, furniture, machinery, and friends.