Outbreak: Endless Nightmares Is Set For Release On May 19th
Drop Dead Studios announced this past week that they will be releasing Outbreak: Endless Nightmares on May 19th for multiple platforms. The game will have you running for your life in the middle of a zombie outbreak with real-time lighting and shadows topped with detailed textures to bring this latest entry of the series to life. The devs are taking great pride in the idea that this is the most polished Outbreak title to date! You can experience it for yourself when the game drops on May 19th on PC, and current and next-gen versions of Xbox and PlayStation, all running in 4K at 60 FPS.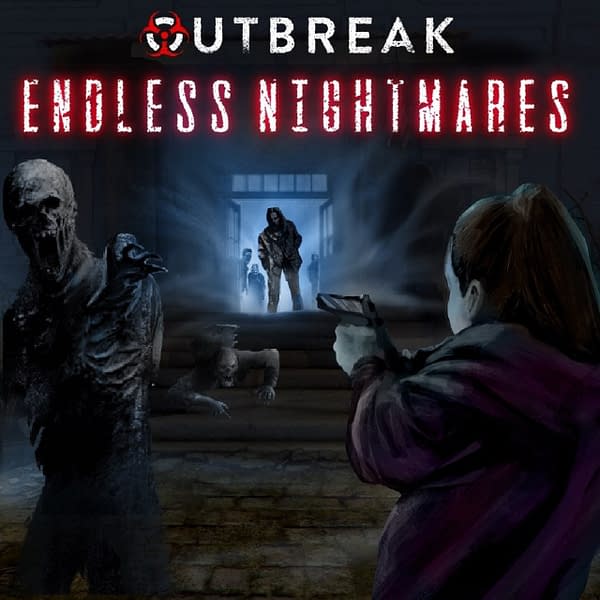 Outbreak: Endless Nightmares delivers extreme replayability by offering multiple character options – each with their own abilities, upgrade paths, and more. Explore, scavenge for supplies, uncover clues, and fight your way through the anomalies – each consisting of semi-procedurally generated instances where both the environment and the undead are out to kill you! In true roguelike fashion, things get more difficult each time you enter an anomaly. You'll need to think carefully about which weapons, healing items, and other supplies you'll bring along for the journey: If you're lucky, you may find storage caches that give you access to your expanded inventory – and offer an opportunity to restock. But it's up to you to scour the environment for supplies. There's more to discover in the world other than murderous zombie hordes: Find the journals scattered about to learn more about the original outbreak – and ultimately where to find refuge! But don't think death can save you: Every time you die, you'll awake trapped in the Hub – a nexus between Life and Death.

Something old, something new: Experience the Outbreak series' signature classic survival action with the perfect mix of roguelike gameplay.
Ever-expanding world: Explore a massive, semi-procedurally generated world that expands as the game progresses! Talk to NPCs, visit shops, etc.
Three camera angles: Choose a view that works for you – fixed camera, over the shoulder – or first-person.
Tactical camera/photo mode: Take beautiful pictures with the tactical camera or use photo mode to scan for anything dangerous nearby!
Death isn't the end: Death returns you to the Hub with most of your inventory intact – along with experience and money.
Semi-procedurally generated dungeons: Revisit anomaly dungeons multiple times to find different traps, enemies, puzzles, challenges – and loot!
Co-op gameplay: Fight the nightmare with a friend in two-player split-screen co-op.
Character options: Choose from 6 unique characters – each with their own backstory, stats, and ability loadouts.
Crafting: Dismantle, repair, and upgrade weapons; build ammo through gunpowder; and combine healing items to create new formulas and more!
Multiple game modes: Choose from 5 gameplay modes – Standard, Ironman, Randomizer, Lost Hope, and Easy Mode.
Uncover the story: Search through notes and logs to read more from Lydia's journal and piece together the past and future of the outbreak.
Late game content: Face a randomly-generated dungeon of extreme danger near the end of the game and try multiple New Game Plus modes after completing the story.