Paladins President Wonders If Overwatch's Newest Hero Bares Similarities To One Of Their Own
Paladins developer Hi-Rez's President Stew Chisam has posited online that Overwatch's newest hero, Brigitte is pretty similar to one of their own.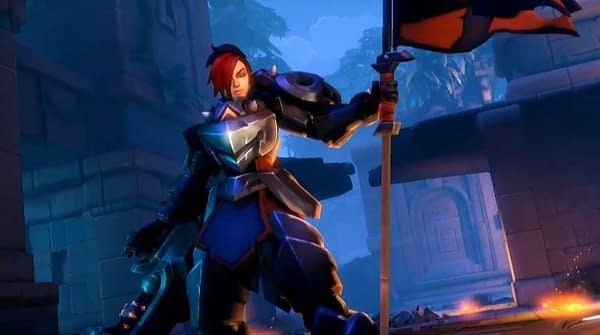 Paladins relationship with Overwatch has always been an odd one. The similarities between the games are obviously there, but developer Hi-Rez has often maintained that their game was in development long before Overwatch's reveal. It's hard to not see some the similarities, but even despite that, Paladins has garnered an impressive community that continues to play the game. The free-to-play nature of the title has led it to success, and soon, it will be adding a new Battle Royale mode to spice things up.
However, while it is often accused of looking like Overwatch, it seems the shoe might be on the other foot with the release of Blizzard's newest hero, Brigitte. Chisam took to Twitter to jokingly point out the similarities between Brigitte and Paladin's own, Ash. Acknowledging the accusations against his game, Chiasm joked about the pot calling the kettle black. He said:
While this is probably just a coincidence with both characters being based on a 'paladin' archetype, there are certainly similarities. The characters do look similar, and they do provide shields and buffing abilities to their team, so it's easy to see where the claim comes from. That being said, this is almost certainly all in good jest, with Paladins taking advantage of turning the table on the community.