Penny Arcade Officially Postpones PAX Australia 2020
This evening, Penny Arcade revealed that they are officially postponing PAX Australia 2020 due to the COVID-19 outbreak. The word came down a short time ago on their website and Twitter, which we have the full statement for you below. This is the first PAX event to be postponed since the outbreak took place. PAX East 2020 in Boston still took place back in February when it was first reaching the United States, and back in April, the company announced they were still moving forward with PAX West in Seattle on from September 4-7, 2020 (as well as PAX Dev from August 27-28). Whether or not this will affect those plans now is unknown, not to mention whether or not PAX Unplugged in Philadelphia will still take place this November. We'll update you as things progress.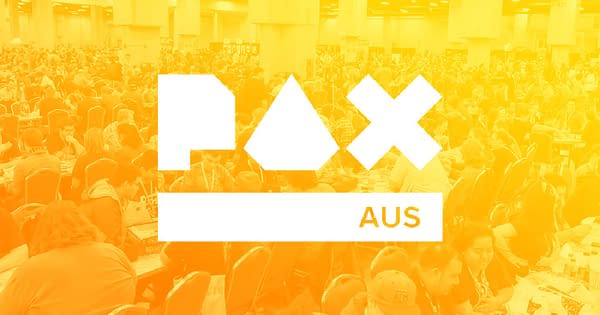 It is with a heavy heart that today we announce the postponement of PAX Australia 2020, due to the ongoing impacts of COVID-19 in Australia and globally.

Our thoughts are with our PAX community and everyone who helps us to deliver this incredible event each year. The aim since the beginning has always been to put on the best possible version of PAX Aus, provide a safe space for our community to gather, share our passion with each other and create new and lasting memories with those who matter to you most. We have been working hard with our partners and exhibitors to explore all viable options but with our desire to bring you the best PAX Aus ever, the next edition of PAX Aus will now take place in 2021.

While we can't move forward with PAX Aus 2020 in the way we normally would, we are finding new and exciting ways to connect you and the PAX community with your favourite content and creators. Stay tuned to our social media channels in the coming days as we start to announce more information.

We want to thank you all for your ongoing support and understanding during this challenging time. While we can't be physically together this year, we urge you to stay in touch with us, your community and each other.

Stay safe and be kind.