Niantic announced this week that Pokémon GO will be headed to Taiwan as they will hold a Safari Zone event in New Taipei City in October. The event will take place from October 3rd-6th, as the developers will be working in conjunction with the New Taipei City government for this one. They will be holding it at the New Taipei Metropolitan Park, totally free for anyone in the area to take part in. We'll see if any new Pokémon are introduced for this event, but we're guessing at best there will be some new shiny versions specific to that region. You can read more about it below.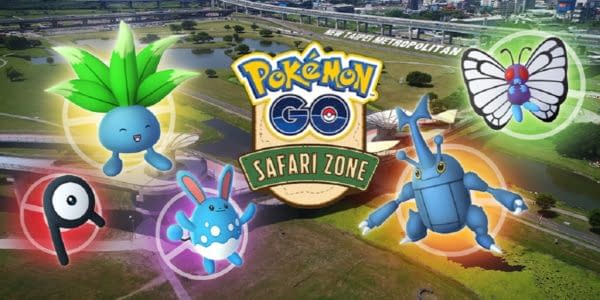 Despite being one of the world's most densely populated metropolises, New Taipei City has always strived to maintain the city's biodiversity and natural scenery by transforming forgotten areas into beautiful new parks. The New Taipei Metropolitan Park is the largest city park in the Greater Taipei area and is famous for its waterside walkway and wildlife. Trainers will be able to find Scyther, Combee, and many Water-, Bug- and Grass-type Pokémon from 10:00 a.m. to 5:00 p.m. in the park, as well as more than 60 tourist attractions across New Taipei City. From the historical old streets to scenic mountain areas, it's your chance to make the most of this exciting city while catching Pokémon to your heart's content!
Enjoyed this article? Share it!