Pokémon GO Unveils New Battle-Themed Event Leading Up To GO Fest
It's a busy weekend in Pokémon GO. As we previously reported, the function of Team GO Rocket is changing in major ways with the introduction of remote Rocket battles via the Team GO Rocket balloon, the arrival of the iconic Jessie and James, and the sneaky release of Shiny Shadow Lapras. It all culminates this weekend in Niantic's second weekly event leading up to GO Fest 2020. The event, GO Fest Weekly Challenge: Battle, will bring all of these newly announced elements into play, along with event-themed spawns, Special Research, and a new Shadow Legendary Pokémon. Here's a breakdown of the event, along with tips on how to prepare for this new Pokémon Go event, which begins Friday, July 10, 2020, at 8AM and ends the following Wednesday at 10PM, local time.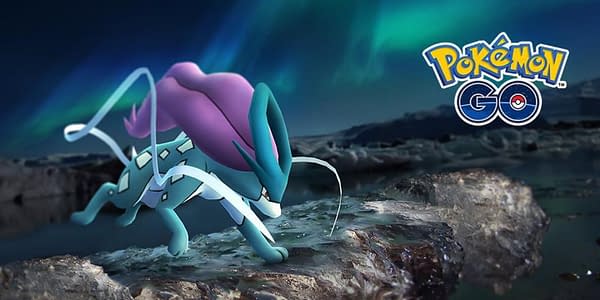 Shadow Suicune Arrives
Pre-pandemic, Pokémon GO featured monthly Rocket Research that culminated in an encounter with the Team GO Rocket boss, Giovanni. Each month, Giovanni had a different Shadow Legendary Pokémon, including Articuno, Zapdos, Moltres, Raikou, and Entei. Suicune was expected earlier this year, but delayed during the COVID-19 pandemic. Now, with the introduction of the Team GO Rocket balloon, Niantic is ready to pull out the stops. Shadow Suicune will be available after defeating Giovanni starting Friday July 10th and 8AM local time.
Niantic has also teased a shift in the Pokémon that their Team GO Rocket leaders have, so keep an eye out for those.
Special Research
In order to prepare trainers for this month's remote GO Fest, like last week's Pokémon GO event, this battle-themed update will feature Special Limited Research. New Zealanders have already begun the event, which means the full questline has been leaked. The good news is that, unlike last week's research, you won't have to make 50 excellent throws this time. The bad news is that the Team GO Rocket leaders may be difficult to beat with their new teams.
Redditors have, as they always do, complied the Special Research challenges and rewards:
Stage 1

Power up a Pokemon: 100 Stardust

Evolve a Pokemon: 1 Rare Candy

Defeat a Team GO Rocket Grunt: 2 Hyper Potions

Stage rewards: 100 XP, 5 Revives, 5 Hyper Potions

Stage 2

Purify 2 Shadow Pokemon: 2 Max Revives

Power up Pokemon 2 times: 200 Stardust

Defeat 2 Team GO Rocket Grunts: 2 Max Potions

Stage rewards: 3 Max Potions, Hitmonlee, 3 Max Revives

Stage 3

Purify 3 Shadow Pokemon: 3 Max Revives

Power up Pokemon 3 times: 500 Stardust

Defeat 3 Team GO Rocket Grunts: 3 Max Potions

Stage rewards: 1 Rare Candy, Absol(s), Super Rocket Radar

Elite Challenge

Defeat 15 Team GO Rocket Grunts: 5 Super Potions

Defeat 5 Team GO Rocket Leaders: 5 Hyper Potions

Defeat the Team GO Rocket Boss: 5 Max Potions

Completion rewards: 500 XP, 500 Stardust, 5 Razz Berries
It is the above Super Rocket Radar that will allow trainers to encounter Giovanni and his new Shadow Suicune.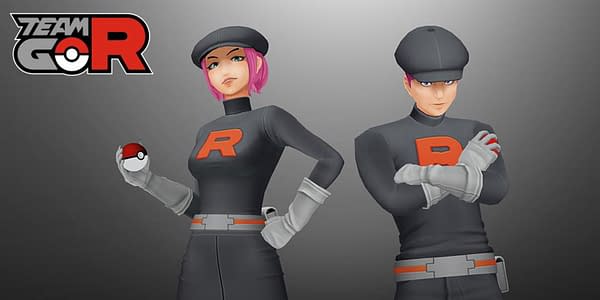 Team GO Rocket Takeover
During this special Pokémon GO event, there will be a three-hour Team GO Rocket takeover that will feature increased activity from both the standard and Meowth balloons, and more Grunts taking over Pokéstops. During this event, which will run Sunday, July 12th from 11AM – 2PM local time, trainers will get twice the Stardust from Team GO Rocket battles and will also be able use Charged TMs to remove the attack "Frustration" from Shadow Pokémon. This is only the second time in the history of Pokémon GO events that this has been allowed. Be sure to do this to all of your Legendary Shadow Pokémon as well as any that may be potentially useful, because the Shadow attack boost paired with the Pokémon's own special attack makes for a meta-altering combination.
In addition to all of this, the event will also feature increased spawns of dark- and poison-type Pokémon. Personally, I kneel before our Team GO Rocket overlords and pray for a Shiny Skorupi. Also, new Shadow Pokémon are on the way, including the spicy pick of Machop, which, in its ultimate form of Shadow Machamp, will rise to the very top of the fighting-type ranks.