Team GO Rocket Balloon Invades Pokémon GO
Late yesterday afternoon, Pokémon GO trainers saw a shadow appear on their map from above. Upon zooming out, the source of the shadow would be revealed as an ominous, black hot air balloon with a red "R" emblazoned on it. This balloon ushers in a new era of Team GO Rocket in Pokémon GO, as Niantic debuts this mechanic that will allow players to battle and obtain Shadow Pokémon from the comfort of their home.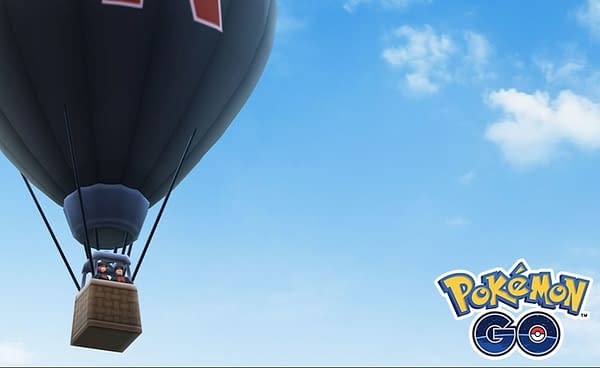 This is the latest update in Niantic's initiative to adjust Pokémon GO's gameplay in light of the global pandemic. They kicked off these changes by expanding reach of Pokéstops and gyms, improving the function of incense that draws Pokémon to trainers, and introducing remote raiding into the game. Now, with this brand new way to battle Team GO Rocket introduced to the game, let's take a look at the way it works.
Equip Your Rocket Radar
Once the Team GO Rocket balloon drifts onto your screen, all you have to do is tap it to begin the battle. However, the villain you face will depend on the items you have equipped. If you do not have a Rocket Radar equipped, you will face a Team GO Rocket Grunt. Get that Radar equipped, though, and you will encounter one of the three Team GO Rocket Leaders: Cliff, Sierra, or Arlo. Battles with these three are the only chances that you currently have to obtain Shiny Shadow Pokémon, which are some of the rarest monsters in the game. Currently, battling Cliff will give you a chance to encounter Shiny Shadow Pinsir, while defeating Sierra and Arlo will lead to encounters with shiny-potential Pokémon Beldum and Mawhile respectively.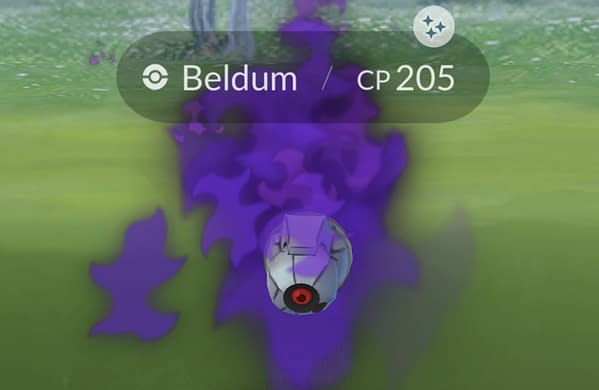 Giovanni Himself May Be Looming Above You
If you still have a Super Rocket Radar, historically only given to trainers through the monthly Rocket Research which has been paused until September, equipping that mechanic will lead to an encounter with the elusive GO Rocket boss Giovanni. Giovanni has previously been difficult to locate, as the Super Rocket Radar often leads to stops that feature Decoy Grunts made to dissuade trainers from finding the villainous boss. However, this balloon allows Giovanni to come to you, and if you manage to defeat him, you will have a shot at catching his current Legendary Pokémon, Shadow Entei.
It's Never Too Late for a Team GO Rocket Invasion
Though trainers are still testing out the way these Team GO Rocket balloons behave, I personally noticed a major difference in my encounter with Team Leader Cliff. Generally, because Niantic doesn't want to encourage players to go hunting for Pokémon late at night, Team GO Rocket leaders were unavailable through Pokéstops beginning at 10PM every night until early morning. However, after midnight, a shadow descended upon my screen… and there was Cliff. Now, from the comfort of your home, you can take on Team Leaders, Grunts, and Giovanni no matter the time.
Pokémon GO Changes to Come?
Niantic has previously announced a new battle-focused event beginning this Friday, while dropping hints that there will be a Team GO Rocket takeover this coming Sunday from 11AM – 2PM local time. Stay tune for news as to how these events will be impacted by this new Team GO Rocket mechanic in Pokémon GO.