Team Rocket's Jessie & James Arrive In Pokémon GO
Prepare for some nostalgia-fueled trouble, and make it double. Jessie and James, the iconic Team Rocket duo from the long-running Pokémon anime, have officially arrived in Pokémon GO. Niantic introduced the fan-favorite, Pikachu-kidnapping pair today in the mobile game directly on the heels of two major Team GO Rocket updates this week: the Team GO Rocket balloon which allows players to battle the villains remotely, and the new ability to catch Shiny Shadow Pokémon from Grunts, beginning with the introduction of Shiny Shadow Lapras yesterday. Trainers can expect Jessie and James to come to them, riding the rather inconspicuous Meowth balloon, pictured behind them below.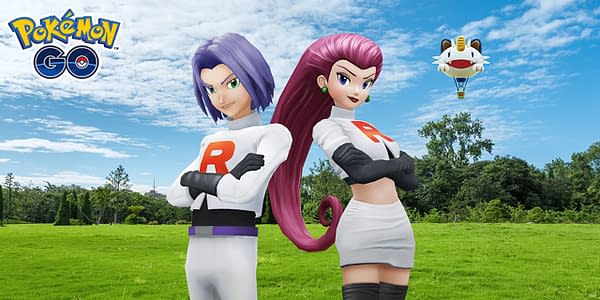 Here's what we know so far about this new era of Team GO Rocket.
Battling Team Rocket's Jessie and James
To battle Jessie and James, you do not need to equip the Rocket Radar needed to take on Team GO Rocket Leaders Sierra, Arlo, and Cliff. The Meowth balloon will drift onto your screen, and clicking it will begin the encounter. Unlike normal Team GO Rocket battles, you will battle twice, fighting Jessie and James individually. This will lead to twice the rewards, along with two encounters with their Shadow Pokémon.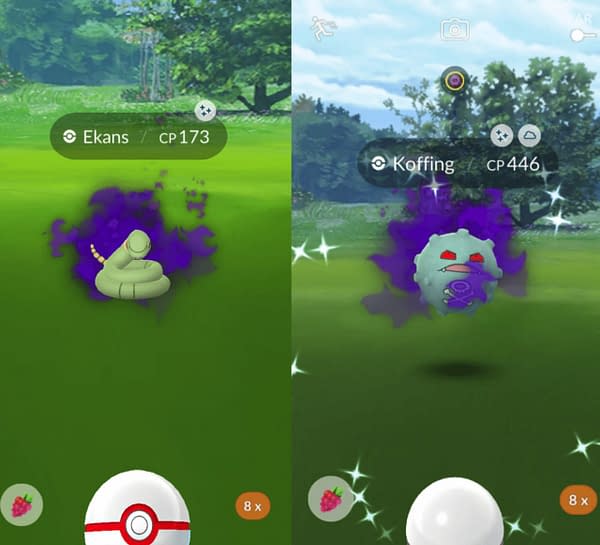 Shiny Shadow Koffing and Ekans Release
Currently, defeating Jessie and James leads to encounters with their Shadow Koffing and Shadow Ekans. Both of these Pokémon have been confirmed by trainers worldwide as shiny-capable Shadow Pokémon, expanding the list of Shiny Shadow Pokémon currently available to catch in game to six. This includes the Grunt's Lapras, Arlo's Mawhile, Cliff's Pinsir, Sierra's Beldum, Jessie's Ekans, and James' Koffing.
They'll Be Blasting Off Soon
Niantic ends this announcement by letting us know Jessie and James' stay will be short and sweet. They write, "It looks like Jessie and James won't be here for long, so let's GO teach these silly villains who's boss before they leave." As we ramp up for this weekend's battle-themed event, it looks like now is the time stand up to Team GO Rocket.
Or, you can dress like them. Jessie and James' outfits have been introduced to the shop, and personally? I'm already rocking them.