DeNA announced a new gym leader is coming to Pokémon Masters as you'll be seeing an annoying but familiar face with Elesa and her Zebstrika. These two come from the adventures you had in Pokémon Black & White, as one of the harder and frustrating leaders in the game. You can see some info and videos of her below, best of luck against her!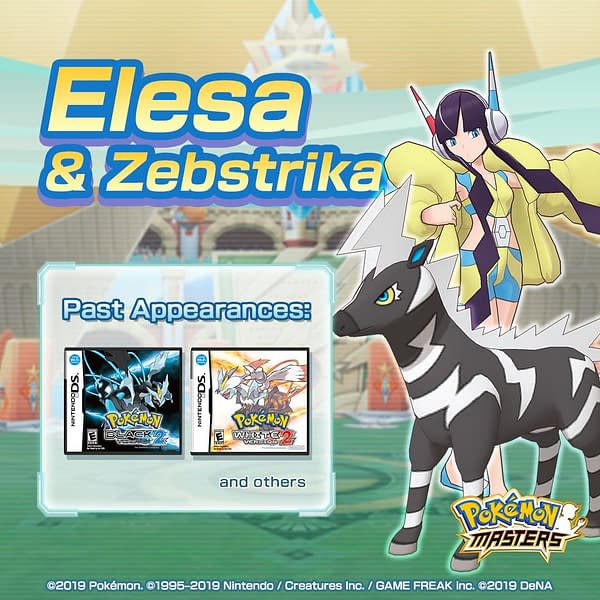 About Elesa: This Electric-type Gym Leader also works as a model. Watching her battle in the beautiful, bright lights of her Gym can be mesmerizing.

About Zebstrika: When this ill-tempered Pokémon runs wild, it shoots lightning from its mane in all directions.

Type: Electric

How to obtain: This sync pair will be available to add to your team via the Spotlight Scout.
Enjoyed this article? Share it!