Privateer Press Announces Robert E. Howard Mini Crate Series
Privateer Press has been knocking it out of the park lately, first, by continuing to release truly gorgeous miniatures for their Warmachine and Hordes games, and then by re-launching Monsterpocalypse as a jaw-dropping love letter to giant monster mayhem.
What's next? It looks like Privateer is about to bring some truly iconic characters to life, with a licensing agreement that will see some of Robert E. Howard's creations coming to painting tables in glorious fashion! Here's the press release:

Bellevue, WA — In collaboration with Cabinet Entertainment, Privateer Press, publishers of WARMACHINE and HORDES, is now offering a new line of exclusive miniatures through its MiniCrate subscription service featuring the heroes and villains of Robert E. Howard. MiniCrate is a service that delivers exclusive, limited-edition miniatures directly to players and hobbyists every month. Based on the popular fantasy works of author Robert E. Howard, the new SAVAGE MiniCrate subscription series features a range of miniatures based on the worlds and characters he created, including the famed Conan the Barbarian.
The first miniature in the series will be the iconic Dark Agnes de Chastillon based on Howard's Sword Woman stories.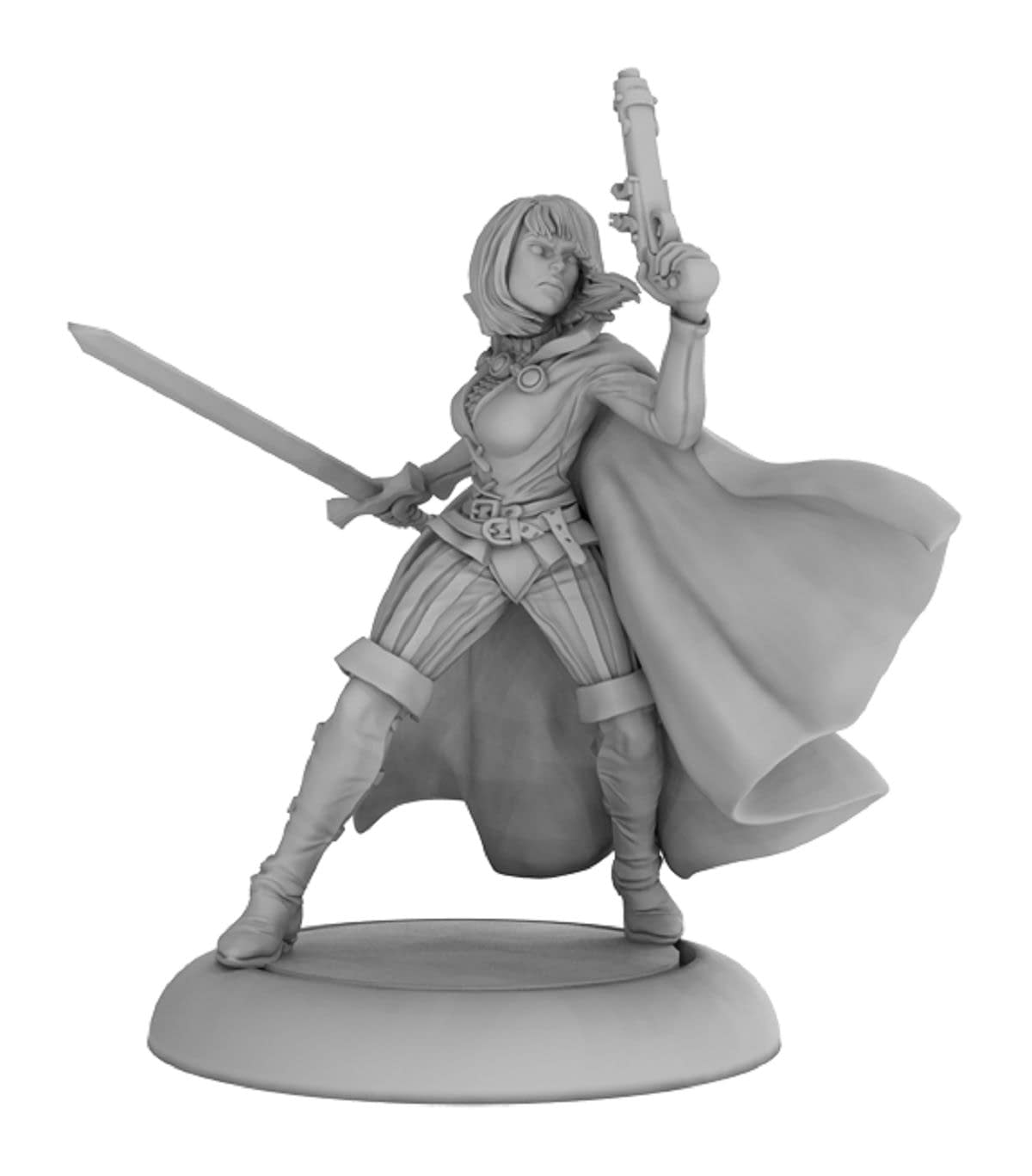 "MiniCrate has proven to be a phenomenal success for Privateer and a great platform for us to artistically explore a wide range of subjects that appeal to miniatures collectors," said Chief Creative Officer Matt Wilson. "We have many lifelong fans of Robert E. Howard's thrilling tales at Privateer, and we're pouring all our passion for miniatures into the creation of this new MiniCrate series."
Future miniatures in the new line will include characters from Conan, Kull of Atlantis, Solomon Kane, and more.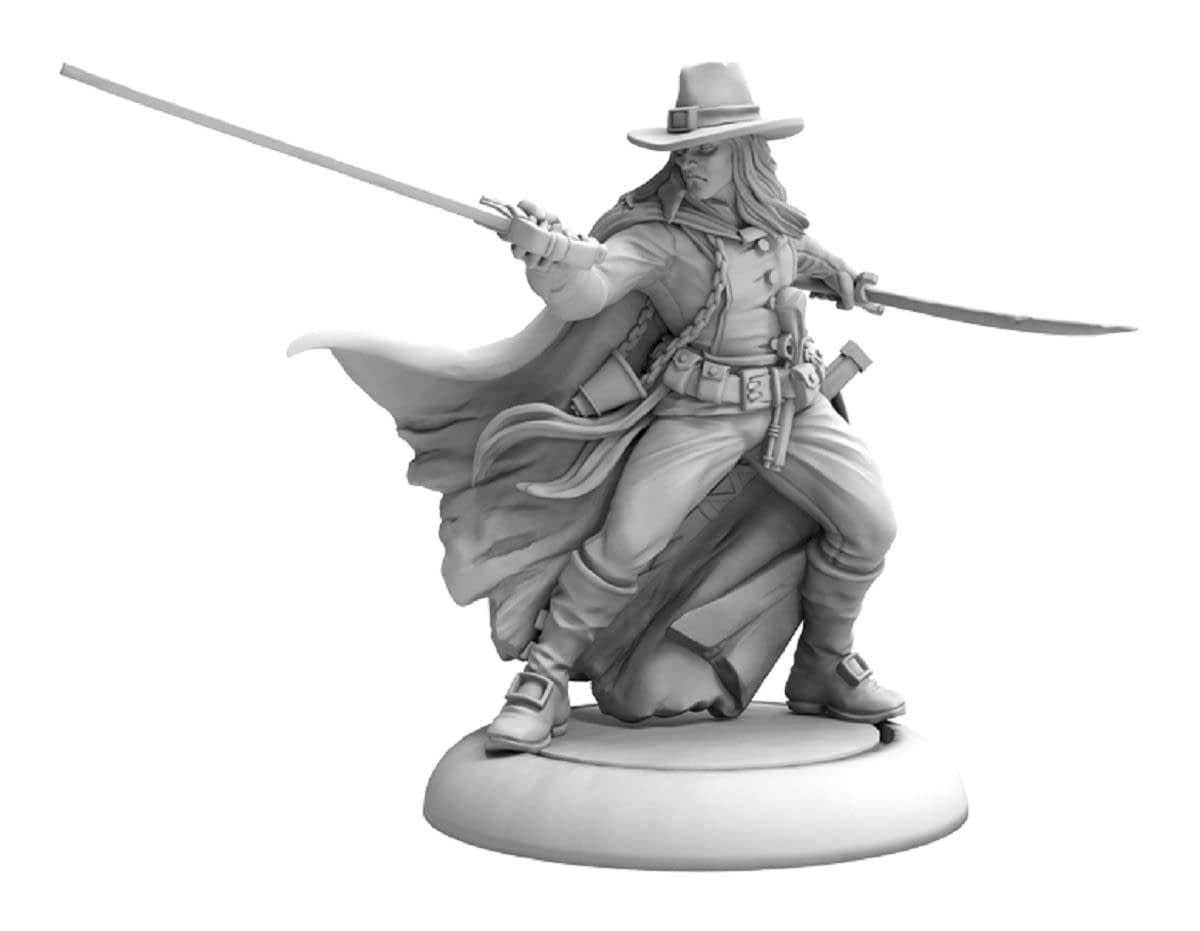 The SAVAGE MiniCrate: Heroes and Villains of Robert E. Howard will be offered as a monthly subscription service monthly ($16.99) or as a six-month VIP subscription ($98.99). Subscribers will have automatic rebilling to ensure there are no gaps in their subscriptions. Each shipment contains a single exclusive, limited-edition miniature and a corresponding Collector's Card that can only be acquired through the Privateer Press' SAVAGE MiniCrate program. International costs will vary.
As a special bonus for six-month subscribers, members who sign up for the longer subscription will receive a free bonus seventh miniature. Thereafter, with each six-month renewal, subscribers will receive an additional bonus miniature as part of their subscriptions.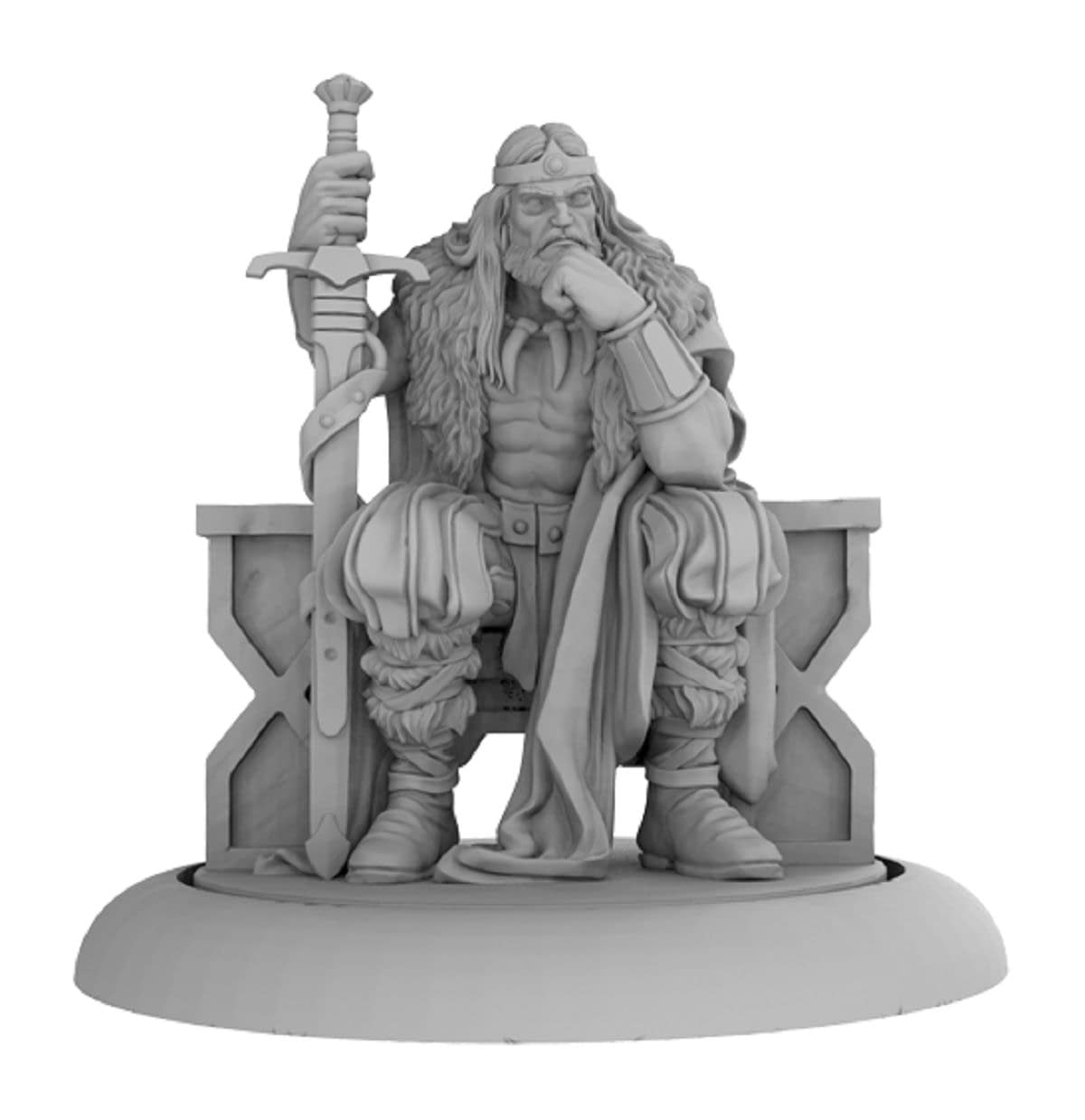 The first bonus miniature for SAVAGE MiniCrate series will be King Conan, an epic depiction of the mighty barbarian on the throne at the height of his power.
The Dark Agnes de Chastillon miniature will be shipped in September 2019. Subscribers who sign up by August 12, 2019, will receive Dark Agnes as their first model.
Each exclusive, limited-edition miniature created for MiniCrate will be produced one time in a single production run.
Subscribers can sign up now for memberships at www.mini-crate.com/crate/savage.

I can honestly say that the minis in Privateer's regular mini crate are amazing, and I haven't had a mini that I didn't love show up. The Savage Crate offerings are fantastic, and that King Conan figure alone has me signed up and ready to rock!