PUBG Mobile and Resident Evil 2 Launch Zombie: Survive Till Dawn Mode
PUBG Mobile just got a little more frightening as Tencent and Capcom have come together with Resident Evil 2 to add a new mode to the game. Zombie: Survive Till Dawn is a mode that will put you up against a set of zombies over the course of a couple days in the game, giving you one simple objective… survive! You can see the trailer and the details below, but basically, you'll be seeing a lot of familiar faces from the Resident Evil universe trying to kill you along with 60 other players. The mode is officially live today for you to try out if you so desire and feel like you can make it out alive.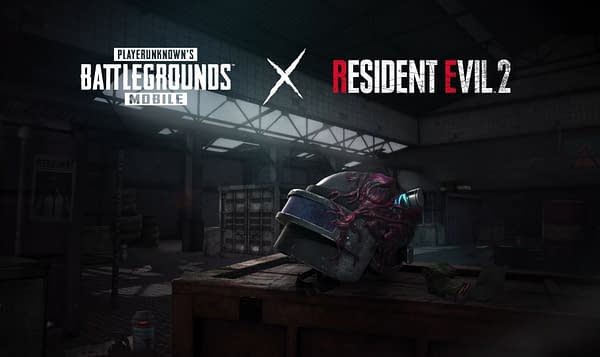 The gameplay will feature three days and two nights in one 30-minute round that features 60 players within the usual PUBG Mobile game structure. Players will encounter multiple types of zombies from the Resident Evil series such as Police, Licker and G1 as well as other zombies created by the PUBG Mobile team.

As Survive till Dawn turns from day through dusk and into night time, the zombies become considerably more aggressive and will pose a significant challenge for PUBG Mobile players. During the day players can defeat zombies from long range and conduct farming. Dusk preps the players for fighting as zombies become more dangerous and visibility drops. Night time sees the zombies become enraged and players will have limited PvP engagements due to very low visibility. The legendary Resident Evil 2characters G (Stage 1) and Tyrant will also appear through random spawning during night time. Also, players can win Leon and Claire skin sets, and Ada and Marvin costumes in-game, which are all popular characters in Resident Evil 2.